Revolution
Save The Humans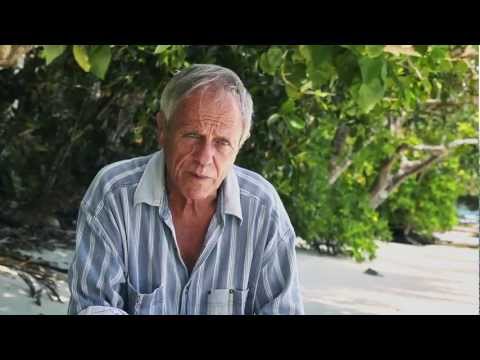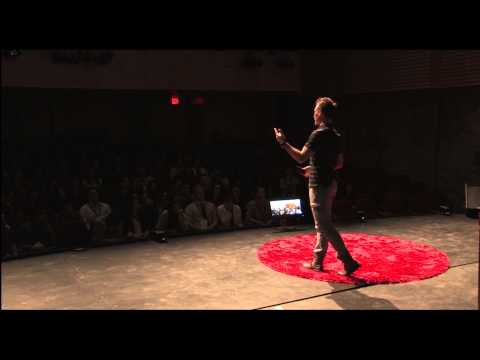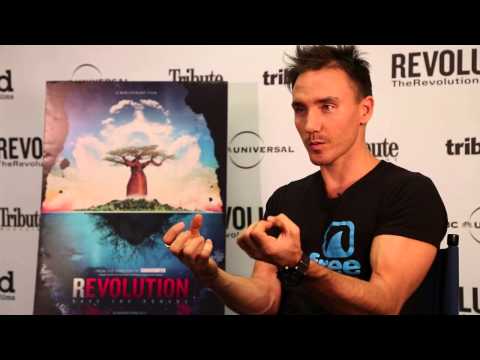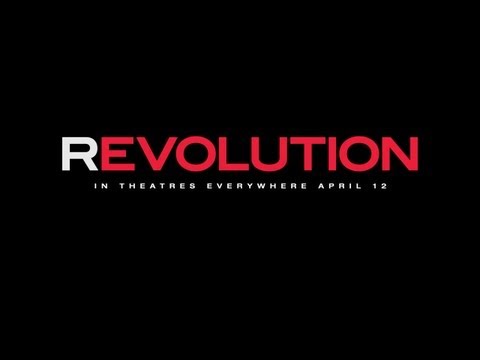 Official film description
"Revolution" is a feature documentary about opening your eyes, changing the world and fighting for something. A true life adventure following director Rob Stewart in the follow up to his smash hit "Sharkwater", "Revolution" is an epic adventure into the evolution of life on earth and the revolution to save us.
Discovering that there's more in jeopardy than sharks, Stewart uncovers a grave secret threatening our own survival as a species, and embarks on a life-threatening adventure through 4 years and 15 countries into the greatest battle ever waged.
Bringing you some of the most incredible wildlife spectacles ever recorded, audiences are brought face to face with sharks and cuddly lemurs, into the microscopic world of the pygmy seahorse, and on the hunt with the deadly flamboyant cuttlefish. From the coral reefs in Papua New Guinea to the rainforests in Madagascar, Stewart reveals that all of our actions are interconnected.
Through it all, Stewart's journey of encouragement and hope meets activists and individuals all over the world that are winning the battle to save the ecosystems we depend on for survival.
Presenting the most important information on human survival and inspiring people all over the world to fight for life, "Revolution" is essential viewing for everyone. Startling, beautiful, and provocative, "Revolution" inspires audiences across the globe to start a revolution and change the world forever.
Notes on the film
"Revolution" is ideal for large-scale performances and can be used in secondary school.
The film gives a good overview of a whole series of problems, but does not go too much in depth of the issues.
Rob Stewart strongly appeals to the personal responsibility of each individual. Everyone can and must do something. Also the urgency of a change is strongly emphasized - now or never. This can (but does not have to) lead to resignation. A discussion following the film with concrete proposals for action is therefore recommended.
Rating from our film jury
Selected as headline film at the Films for the Earth Festival 2013.
"Revolution" is a captivating, intelligent documentary with a high level of entertainment.
In terms of content, the film convinces through well-conveyed connections, interviews and perspectives and a high journalistic performance. The subject has rarely been shown in this light yet is highly relevant to the survival of our ecosystem, our basis.
It is not necessarily a scientific documentation - the film is more concerned with the holistic representation of the complex facts than with details, and is therefore kept deliberately simple and focused. The human influence on global ecosystems is particularly impressive portrayed.
The emotional and inspiring effect is correspondingly high, you get a truly global perspective and get quickly amazed by the perfection of nature. You are the solution! The main statement reaches the audience excellently. Concrete instructions for action are, however, missing, in fact everyone should pursue an own approach to the solution.
In terms of craftsmanship "Revolution" is consistently successful - unique and aesthetic pictures, high tension, good editing and camera work as well as suitable film music. Only the structure and the fast scene changes could be overextended for some - eventually, however, the overall picture makes sense again.
Technical information and screening rights...
Director(s):
Rob Stewart
Script:
Rob Stewart
Production:
Rob Stewart
Music:
Nathan Rightnour, Duncan Forbes
Actors:
Lester Brown, Tony Clarke, Van Jones, Charlie Veron, Melina Laboucan-Massimo, Martin Khor, Kandi Mossett, Nnimmo Bassey, Krystyna Bednarska
Year:
2012
Duration:
85 min
Our age recommendation:
16
Language (audio):
German, English
Country of origin:
United States
Shooting Locations:
Canada, Brazil, Hong Kong, Japan, South Africa, Mexico, United States, Papua New Guinea, Madagascar
Screening rights:
polyband Medien GmbH (Germany) | Praesens Film (Switzerland)
More information...
Links & documents
Attachements
Availability...
Buy DVD
This film can be watched for a fee at the top.
You can also view it for a fee at:
Further reviews
Rating
Overall rating
Contents
Entertainment value
Scientific & journalistic quality
Transfer of a momentum
Picture, music, craftsmanship
---