Queen of the Sun
What are Bees Telling Us?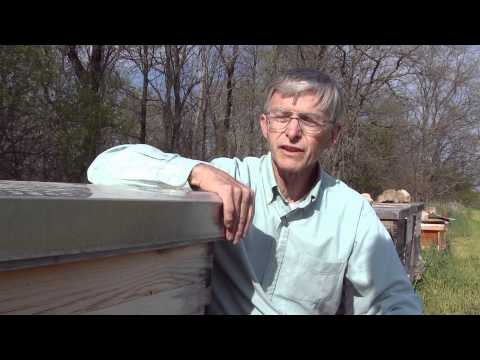 Official film description
In 1923, Rudolf Steiner, an Austrian scientist, philosopher and social innovator, predicted that in 80 to 100 years honeybees would collapse. Now, beekeepers around the United States and around the world are reporting an incredible loss of honeybees, a phenomenon deemed "Colony Collapse Disorder." Bees are disappearing in mass numbers from their hives with no clear single explanation. The queen is there, honey is there, but the bees are gone.
For the first time, in an alarming inquiry into the insights behind Steiner's prediction "Queen of the Sun: What Are the Bees Telling Us?" investigates the long-term causes behind the dire global bee crisis through the eyes of biodynamic beekeepers, commercial beekeepers, scientists and philosophers.
"Queen of the Sun" features world renowned biodynamic beekeeper Gunther Hauk, New York Times bestselling-author Michael Pollan, Indian Activist Vandana Shiva, and a compelling cast of characters from around the world. Together they take us on a journey through the catastrophic disappearance of bees and into the mysterious world of the beehive.
The film unveils 10000 years of beekeeping, illuminating the deep link between humans and bees and how that historic and sacred relationship has been lost due to highly mechanized industrial practices. Beekeeper Gunther Hauk calls the crisis, "More important even than global warming. We could call it Colony Collapse of the human being too."
Bees are the engines that keep the earth in bloom. "Queen of the Sun" presents the bee crisis as a global wake-up call and illuminates a growing movement of beekeepers, community activists and scientists who are committed to renewing a culture in balance with nature.
Further reviews
A remarkable documentary that's also one of the most beautiful nature films I've seen. – Roger Ebert
Rich, Elegant, Edifying. One of the most beautifully filmed documentaries that I've ever seen. – Hollywood Report Card
Ompassioned…a lovely balance between scientific explanation and emotional advocacy…rich subject matter and persuasive presentation make this visually appealing nature documentary worth buzzing about. – David Rooney, The Hollywood Reporter
An inspiring documentary, one of the best films of 2011. – Frederic und Mary Ann Brussat, Spirituality and Practice
Must-see film.. Likely the most important documentary of the year. – Current
A real gem … A brilliantly focused film discussing beekeeping throughout the world, and the problems that bees are facing… See it. This film is an important work, and thoroughly enjoyable. – Tom Ellis, Filmbalaya
Quite an eye-opener. You'll think twice before ever swatting another bee. – SF Bay Guardian
Inspiring, humbling, thought provoking, entertaining, and beautifully shot, this film does much more than introduce the current crisis faced by the bees. A call for cultural renewal, for a holistic and compassionate understanding of these amazing creatures. – Rebecca Briggs, Biodynamics Magazine
A honey of a documentary about beekeepers… If you're looking forward to this spring's blooms, you owe it to yourself to learn more about the little dynamos that pollinate them. – Colin Covert, Minneapolis Star-Tribune
Technical information and screening rights...
Director(s):
Taggart Siegel
Production:
Taggart Siegel, John Netz
Music:
Ryan Maus
Actors:
Michael Pollan, Gunther Hauk, Vandana Shiva, Horst Kornberger, Jeffrey Smith, Raj Patel, Carlo Petrini, May Berenbaum, Michael Thiele, Johannes Wirz, Yvon Achard, Gunther Friedmann, Scott Black, Hugh Wilson, Jacqueline Freeman, David Heaf
Year:
2010
Duration:
82 min
Language (audio):
English
Language (subtitles):
Japanese, German, French, Italian, Spanish, Korean, Swedish, Polish, Russian, Hindi, Dutch, Norwegian, Mandarin, Finnish, Hungarian, Turkish
Country of origin:
United States
Shooting Locations:
Switzerland, Germany, France, Italy, Australia, United States, United Kingdom, New Zealand
Our age recommendation:
16
Screening rights:
Collective Eye Films ()
More information...
Links & documents
Attachements
Availability...
---