Promised Land
What's your price?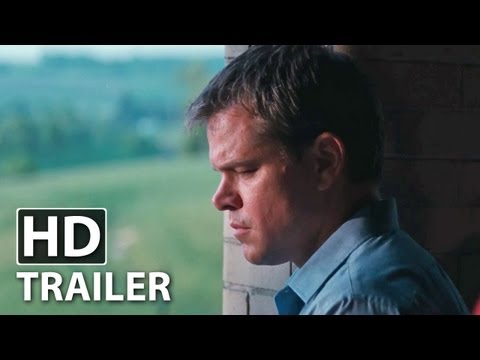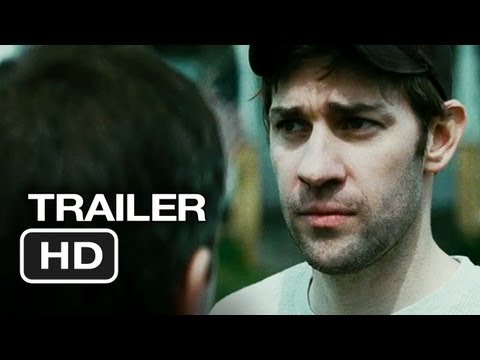 Official film description
Corporate salesman Steve Butler (Matt Damon) arrives in a rural town with his sales partner, Sue Thomason (Frances McDormand). With the town having been hit hard by the economic decline of recent years, the two outsiders see the local citizens as likely to accept their company's offer, for drilling rights to their properties, as much-needed relief. What seems like an easy job for the duo becomes complicated by the objection of a respected schoolteacher (Hal Holbrook) with support from a grassroots campaign led by another man (John Krasinski) who counters Steve both personally and professionally.
Notes on the film
The film is entertaining, interesting and shows how gas companies obtain drilling rights from small-scale poverty-stricken cities. It also tackles the difficulty of a split community, and the extent to which perspective, and promises of riches and discrediting of scientific risks can influence the choice of a tranquil environment.
Contains swearing.
Technical information and screening rights...
Director(s):
Gus Van Sant
Script:
Matt Damon, John Krasinski, Dave Eggers
Production:
Participant Media, Matt Damon, John Krasinski, Chris Moore, Mike Sablone, Drew Vinton, Focus Features, Imagenation Abu Dhabi FZ, Sunday Night, Pearl Street Films, Media Farm
Music:
Danny Elfman
Actors:
Matt Damon, Frances McDormand, Benjamin Sheeler, Terry Kinney, Joe Coyle, Hal Holbrook, Dorothy Silver, Titus Welliver
Year:
2012
Duration:
106 min
Picture format:
16:9
Language (audio):
English
Country of origin:
United States, United Arab Emirates
Shooting Locations:
United States
Screening rights:
Universal Pictures International (Germany)
Availability...
You can also view it for a fee at:
Further reviews
"Promised Land," directed by Gus Van Sant, is an earnest attempt, sometimes effective, sometimes clumsy, to dramatize the central arguments about fracking and its impact. – The New York Times
There are some good scenes early on, and the conflict at the centre is real. But it's sentimental, Capraesque, predictable – The Guardian
a potent and powerful look at how the stressed economy is stressing farm communities across America – Rolling Stone
---