Overburden
Two Women and the Mountain between them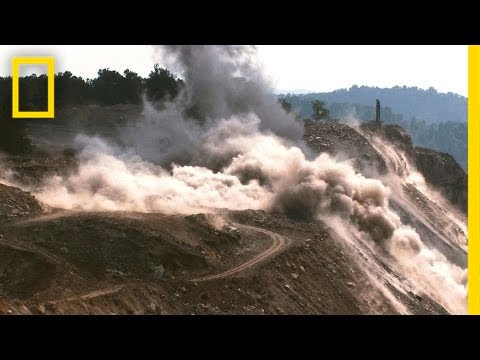 Official film description
When an errant spark ignited the methane leaking in the Upper Big Branch mine in 2010, a fireball ripped through miles of underground tunnels in Appalachia's coal country, killing everything it touched – including 29 men. In the aftermath of the devastating explosion, two former political enemies are united by the toll the disaster takes on their families and community: a right-wing pro-coal activist joins forces with a tree-hugging grandmother to take down the most dangerous coal company in the United States.
"Overburden" is a disarming and powerful new film that shows the human stories from coal country – including stunning events that will either divide or unify a community, its coal workers and their families. The story, unfolding over eight years, follows two women as they join forces to take on Massey Energy, the most dangerous coal company in America. According to The Guardian, the coal industry is in a "terminal decline," leaving these communities facing an uncertain and dire future. "Overburden" is the first film of its kind to document the end of the age of coal and celebrate the heroes who are standing up to rebuild their fractured communities.
Notes on the film
Directors Statement:
"In the process called mountaintop removal coal mining, "overburden" is a term used to define the rock, soil, trees and ecosystem that lie above a seam of coal. This overburden is blasted and bulldozed away to access the coal below. It is shoved into valleys, discarded, much like the people who live and work in those valleys are cast aside. The goal of this film is to humanize those people, to explore the complicated issues and to spark conversation that can move beyond the expected and polarizing debates and allow viewers to access an empathetic view of a people and a place that few Americans truly understand." - Chad A Stevens
Technical information and screening rights...
Director(s):
Chad Stevens
Production:
Catherine Orr, Elena Rue, Milesfrommaybe Productions, StoryMine Media
Music:
Tyler Strickland
Actors:
Betty Harrah, Rory McIlmoil, Bill Price, Lorelei Scarbro
Year:
2015
Duration:
65 min
Picture format:
16:9
Language (audio):
English
Country of origin:
United States
Shooting Locations:
United States
More information...
Links & documents
Attachements
Availability...
You can also view it for a fee at:
Further reviews
Best Environmental Film – New York WILD Film Festival 2016
---