Our Place On Earth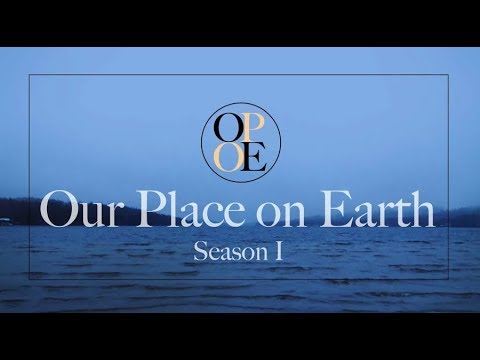 Official film description
In the small Finnish village of Selkie, as villagers and local Snowchange Cooperative work to rescue their watershed from the impacts of a local peat mine. What unfolds is an exploration of village identity, the importance of place and tradition, and how saving one thing means the survival of others.
Communities across the Caribbean face dramatic climate impacts. For them, rapid adaptation is essential. In this chapter, "Our Place on Earth" explores the different strategies Caribbean communities are taking to adapt their lives to an unpredictable future.
The indigenous community of Bangkukuk faces many social and climatic challenges, including drought, intense storms, illegal land-grabs, and overfishing. In this installment,"Our Place on Earth" follows the Nicaraguan-based NGO, blueEnergy, as they collaborate with Bangkukuk villagers to adapt to these increasingly dramatic challenges.
Notes on the film
This is a series of three episodes.
Technical information and screening rights...
Director(s):
Tom Miller, Nuin-Tara Key
Production:
Jodi White, Juniper Hunter, Ken White, Pretty Good Productions
Music:
Tom Miller
Actors:
Tanja Meding, Tero Mustonen, Pekka Ikonen, Kaisu Mustonen, Tarmo Tossavaininen, Heikki Simola, Heikki Roivas, Pauliina Kainulainen, Patrick Pringle, John Mussington, Howie Prince, Kari Anne Lyons, Mr. Phillip, Ruleta Camacho, Edie Norde, Ann-Marie Browne, Philmon Taylor, Katrina Collins, Bap, Roseman Adams, Nola Chambers, Guillaume Craig, Martina Luger, Jimmy, José Wilson, Alisia, Jeffrey Halls, Bennet Wilson
Year:
2017
Duration:
86 min
Our age recommendation:
12
Language (audio):
English
Language (subtitles):
English
Country of origin:
United States
Shooting Locations:
Finland, Nicaragua, United Kingdom, Grenada
Screening rights:
Pretty Good Productions ()
Availability...
This film can be watched for free at the top.
---