Our Daily Bread
An intimate insight in the industrial food production and high-tech agriculture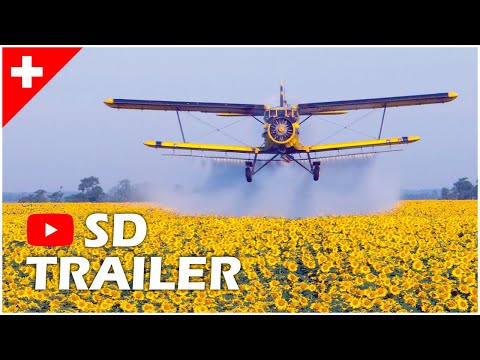 Official film description
Welcome to the world of industrial food production and high-tech farming. To the rhythm of conveyor belts and immense machines, the film looks without commenting in the places where food is produced: monumental spaces, surreal landscapes and bizarre sounds a cool, industrial environment which leaves little space for individualism. People, animals, crops and machines play a supporting role in the logistics of this system which provides our society s standard of living.
"Our Daily Bread" is a wide-screen tableau of a feast which isn't always easy to digest and in which we all take part. A pure, meticulous and high-end film experience that enables the audience to form their own ideas.
Further reviews
Devastating! A must-see! – The New York Times
Outstanding! Provocative! Eccentrically lovely and frequently horrifying ... deserves to find an audience of hungry cinephiles. – Premiere
An impressive piece of dramaturgy of image and sound. (...) The risky decision of leaving only the images to the viewers has paid off. – Austrian Film News
Sometimes it almost looks like Science Fiction: 'Our Daily Bread' by Nikolaus Geyrhalter delivers an overwhelming image of the nutrition production industry. – Die Presse
Frightening all-round view of an industry that has become crazy. "Our daily bread" invites you to a last feast - a real funeral feast. – Télérama
Der Film ist keine faire Bio-Belastung, die die Irrtümer einer Lebensmittelindustrie ins Lächerliche zieht, die durch die Macht des Gigantismus verrückt geworden ist. Im Gegenteil, Geyrhalter verzichtet auf jeglichen Kommentar. Seine kalte Herangehensweise, die Ästhetisierung und Serien von perfekten Aufnahmen ohne Kamerabewegung erzeugen geschickt die wortlose Verblüffung, die der Film beabsichtigt. – Libération
Technical information and screening rights...
Director(s):
Nikolaus Geyrhalter
Script:
Nikolaus Geyrhalter, Wolfgang Widerhofer
Production:
Nikolaus Geyrhalter, Wolfgang Widerhofer, Zweites Deutsches Fernsehen (ZDF), Markus Glaser, Michael Kitzberger, 3Sat
Actors:
Claus Hansen Petz, Arkadiusz Rydellek, Barbara Hinz, Renata Wypchlo, Alina Wiktorska, Ela Kozlowska, Anna Bethke, Malgorzata Nowak, Halina Kosiacka, Tibor Korom, András Szarvas, Lies Jacobs, Frédéric Quinet, Christoph Malherbe, Olivier Leboutte
Year:
2005
Duration:
92 min
Picture format:
16:9
Language (audio):
German, Polish
Country of origin:
Germany, Austria
Shooting Locations:
Germany, Austria, Poland
Our age recommendation:
12
Screening rights:
MovieBiz (Switzerland)
More information...
Links & documents
Attachements
Availability...
---