Open Sesame
The Story of Seeds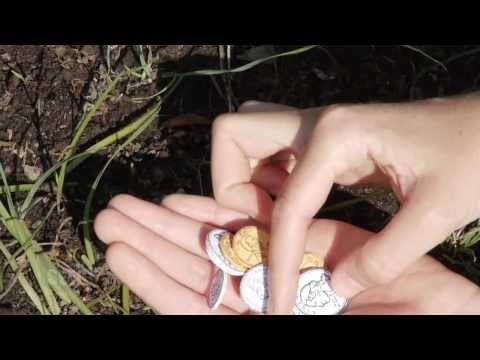 Official film description
One of the world's most precious resources is at risk. This film illuminates what is at stake and what can be done to protect the source of nearly all of our food: seeds. Seeds provide the basis for everything from fabric, to food to fuels. Seeds are as essential to life as the air we breathe or water we drink, but given far less attention.
Over the past one hundred years seeds have shifted from being common heritage to sovereign property. This film tells the story of seeds by following the challenges and triumphs of some of their stewards and advocates.
Further reviews
Seeds are profound, holy, beautiful, and generous. Meet the seeds and the inspired heroes who love and protect them in this marvelous film journey. – Jeffrey M. Smith
I really loved this film. It unlocks the door to the magical, powerful, and perilous world of seeds. It will open hearts and minds. I hope everyone sees it. – Claire Hope Cummings
A touching and spiritual film that will no doubt encourage discussion about the future of agriculture… – Yes! Magazine
This film is a seed in its own right and can play a seminal role in planting ideas that bring together food security, food sovereignty, human rights and the consumer right to know — exactly the "big tent" we need to win this issue. – Wayne Roberts
Technical information and screening rights...
Director(s):
M. Sean Kaminsky
Production:
M. Sean Kaminsky
Music:
Lee Brooks
Actors:
Vandana Shiva, Diane Ott Whealy, Charles Eisenstein, Addie Nevitt, Ken Greene, Tabitha Langel, Eric Hem, John Glavis, Nancy Redfeather, Jere Gettle, Eva Rose, Rowen White, Isaura Andaluz, Gerard Beekman, Carl Kaminsky, Sheila Kaminsky
Year:
2014
Duration:
82 min
Country of origin:
United States
Shooting Locations:
Canada, India, United States
More information...
Availability...
This film can be watched for a fee at the top.
You can also view it for a fee at:
---