The Monsanto Papers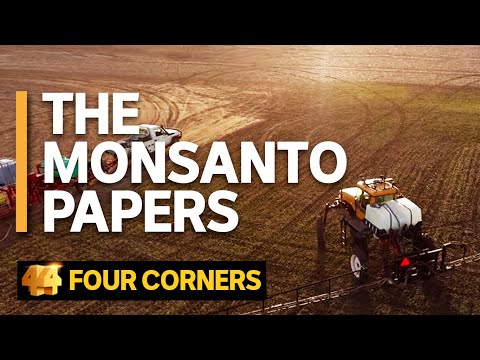 Official film description
Glyphosate, more commonly known as Roundup®, is the most widely used herbicide on the planet. It's also the central cash cow for the agrochemical giant Monsanto. Undeniably effective in controlling the growth of crop-destroying weeds, the chemical is also the main culprit in a series of suspected risks to humans, animals and the environment in general. The Monsanto Papers outlines these dangers, and the devious tactics employed by the company to evade responsibility.
Notes on the film
Australian TV programme on the subject of glyphosate. It discusses Monsanto/Bayer's history, the benefits and possible risks of the product and lobbying of the company. Both sides, pros and cons, are well balanced. Recent developments (US lawsuit; WHO review, leaks, etc.) are presented. Which side one should trust is left to the viewer. Our recommendation for people who want to deal more intensively with the subject of glyphosate.
Technical information and screening rights...
Director(s):
Stephanie March
Production:
ABC Australia
Actors:
Peter Mailler, Ron Snape, Dewayne Johnson, Brent Wisner, Scott Partridge, Brett Begemann, Dave Walton, Carey Gillam, Dennis Vacco, Lin Fristchi, Chris Novak, Peter Infante, John Barton, Fiona Simson, Chris Parker, Sanchia Aranda, Matthew Cossey
Year:
2018
Duration:
41 min
Picture format:
16:9
Our age recommendation:
16
Language (audio):
English
Country of origin:
Australia
Shooting Locations:
Australia, United States
Screening rights:
ABC Australia ()
Availability...
This film can be watched for free at the top.
You can also view it for a fee at:
Further reviews
The Monsanto Papers is a hard-hitting expose on corporate malpractices, but it's fair minded enough to include several voices of dissent. – Top Documentary Films
---