Mission Blue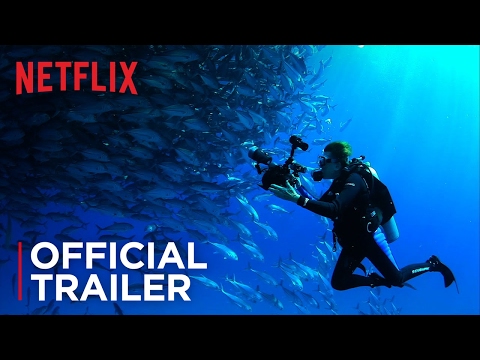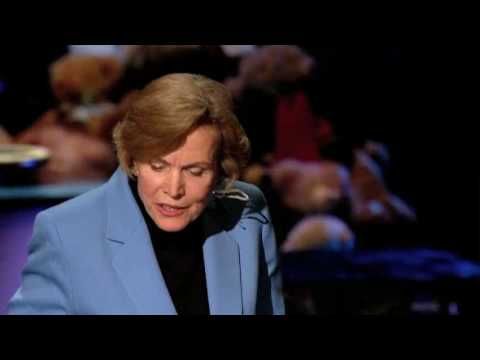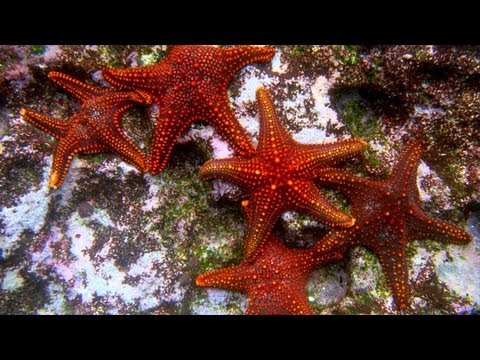 Official film description
Legendary oceanographer Sylvia Earle is on a personal mission to save the ocean. For generations, we have believed that the ocean is too big to fail. We have overfished it to the point of collapse; used it as a massive dumping ground; and drilled for oil thousands of feet down, regardless of the environmental risks. It's a model we can no longer sustain.
Having logged over 7000 hours and more than 70 expeditions underwater, Sylvia Earle is uniquely positioned to help us understand why. "Mission Blue" – shot during a 3-year period in numerous locations around the world – the film traces Sylvia's remarkable personal journey, from her earliest memories exploring the ocean as a young girl to her days leading a daring undersea mission in the Virgin Islands and beyond. The film deftly weaves her unique personal history with the passion that consumes Sylvia today: creating a global parks system for the ocean that she calls "Hope Spots". As she eloquently expressed in her TED prize wish, Sylvia passionately believes that this ambitious plan is the best way to restore the health of the ocean. But as she travels to the Gulf of Mexico, the Galapagos Islands, the Coral Sea, and beyond, it becomes clear just how daunting the challenges we face truly are.
The film is part oceanic road trip; part biography; part action adventure story. Guiding us through the film is Fisher Stevens, whose own lifelong love for the ocean inspired him to produce the Academy award winning film, "The Cove".In many ways, "Mission Blue" is an extension of that earlier film. But rather than explore a single issue – as "The Cove" did when it turned its lens on dolphin slaughters in Japan – "Mission Blue" tackles the daunting challenge of how to protect the global ocean that is now under attack as never before. As a witness to change over the past 60 years, Sylvia is a steadfast warrior, leading the charge to restore the ocean to health before it's too late. Ambitious in its visual language, goals and passion for change, Mission Blue is a wake-up call – for everyone who has ever cared about or experienced the Ocean – as well as for those far inland who are dependent on rainwater, clean air and weather cycles regulated by the ocean. As Sylvia says: "No blue; no green. No ocean; no us."
Rating from our film jury
This biographical documentary is of high quality. It is particularly relevant to current public debate due to its underlying message of the importance ocean conservation. This film clearly demonstrates the human impact on the oceanic ecosystem and successfully creates an emotional momentum which may motivate the viewer to take responsibility and action in their community.
The film offers little in the way of new empiric scientific data on ocean conservation but rather focuses on the incredible life of Dr. Sylvia Earle and some her fellow female scientists as they navigated the predominantly male scientific community in the 1960's and 70's. Her lifestory is told transparently and the background research is adequate.
Mission Blue will move a new generation of oceanographers to follow in the trailblazing steps of Dr. Sylvia Earle. Extraordinarily beautiful underwater footage juxtaposed with archive material and a dramatic soundtrack makes this an entertaining and captivating biopic.
Technical information and screening rights...
Director(s):
Fisher Stevens, Robert Nixon
Script:
Mark Monroe, Jack Youngelson
Production:
Insurgent Media, True Blue Films
Music:
Will Bates
Year:
2014
Duration:
95 min
Our age recommendation:
14
Language (audio):
German, French, English, Italian
Language (subtitles):
German, French, English, Italian
Country of origin:
United States
Shooting Locations:
More information...
Links & documents
Attachements
Availability...
You can also view it for a fee at:
Further reviews
It's her natural charisma and infectious enthusiasm that are most compelling onscreen. As one of the first and foremost American women oceanographers, she became a standard-bearer among female field-research scientists, while also marrying and raising a family, long before the term 'supermom' ever entered the lexicon. – The Hollywood Reporter
A compelling human-interest hook and spectacular underwater photography are the highlights of Fisher Stevens and Robert Nixon's documentary. – Variety
Now, after watching Mission Blue, a documentary about oceanographer Sylvia Earle and the rapid decimation of our oceans, I am re-inspired to put my money where my mouth is. – Earth Island
Rating
Overall rating
Contents
Entertainment value
Scientific & journalistic quality
Transfer of a momentum
Picture, music, craftsmanship
---