Manufactured Landscapes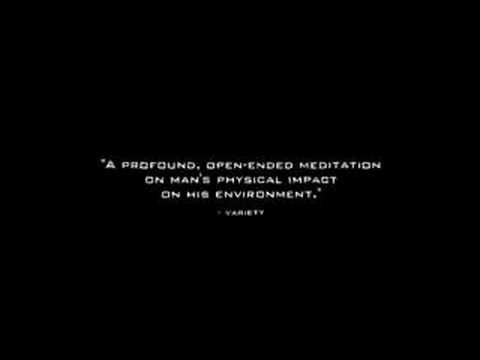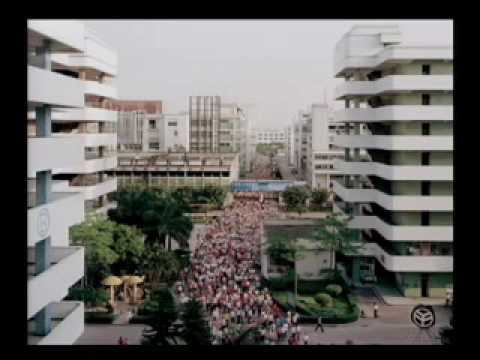 Official film description
This documentary follows Edward Burtynsky, an internationally acclaimed photographer on his journey to the world's manufactured landscapes. His large-format photographs show his audiences how human's have impacted and manipulated these areas in China, Bangladesh, and other rapidly developing countries. His work is of quarries, mines, recycling years, the Three Gorges Dam, and provides the photographic evidence of massive industrial revolution and its adverse affects on the surrounding landscape.
His work allows the audience to contemplate the impact of e-waste or industrial by-products on the planet and provides an artistic contrast between extreme growth and extreme pollution.
Notes on the film
The film is subtle and calm and can unfold its deeper message better if there is already some background knowledge of the themes discussed here.
"Nature transformed through industry is a predominant theme in my work. I set course to intersect with a contemporary view of the great ages of man; from stone, to minerals, oil, transportation, silicon, and so on. To make these ideas visible I search for subjects that are rich in detail and scale yet open in their meaning. Recycling yards, mine tailings, quarries and refineries are all places that are outside of our normal experience, yet we partake of their output on a daily basis.
These images are meant as metaphors to the dilemma of our modern existence; they search for a dialogue between attraction and repulsion, seduction and fear. We are drawn by desire - a chance at good living, yet we are consciously or unconsciously aware that the world is suffering for our success. Our dependence on nature to provide the materials for our consumption and our concern for the health of our planet sets us into an uneasy contradiction. For me, these images function as reflecting pools of our times." - Edward Burtynsky
Rating from our film jury
"Manufactured Landscapes" is an intelligent film, more demanding than entertaining, which stimulates mind and soul. The film ist suitable for vocational schools, high schools, universities as well as for companies and educated multipliers.
The well-made documentary explains contexts clearly and draws parallels to our daily lives. The treated issue is not necessarily new, but highly relevant and clearly treats our planet as ecological basis of life.
The imparting of knowledge and facts, although present, is not a strength of the film. However, the film impressively shows the impact of human activities on our planet by presenting numerous examples; in addition, the film relativizes the current state of knowledge.
"Manufactured Landscapes" is an emotionally touching film. It allows to gain a planetary perspective and refers to a greater whole. Nevertheless, the film is not very inspiring and shows hardly any prospects and solutions. Thus, the film doesn't seem moralizing, the thinking is left to the viewers.
The structure of the film is comprehensible; the film itself however not very exciting, partly long-winded. Through the daring game with time, the film raises our awareness of the incredible dimensions in which we are increasingly moving. The pictures are of high aesthetic quality and very well related to the content, some are unique. The film editing is good, the camerawork moderate. The film music suits well, some perceive it however as tiring.
Technical information and screening rights...
Director(s):
Jennifer Baiwchal
Production:
Foundry Films, National Film Board of Canada (NFB)
Music:
Dan Driscoll
Year:
2006
Duration:
86 min
Our age recommendation:
6
Language (audio):
English
Language (subtitles):
German, French
Country of origin:
Canada
Shooting Locations:
China, Bangladesh
Screening rights:
Xenix (Switzerland) | Mongrel Media ()
Further reviews
A terrifyingly beautiful epic about our species' power to form and devastation... The Canadian-Swiss Cameraman Peter Mettler delivers congenial pictures. – Züritipp
The visual stunning film is unsettling, startling and makes think about the human activity on our planet... Powerful! – Tages Anzeiger
What the film shows merciless is the unbelievable extent in which developing countries have turned into suppliers and the sewage treatment plant of Western addiction for consumption scrap. – Time Out
A profound consideration of the human impact on its environment. – Variety
The world pictures in "Manufactured Landscapes" are immensely beautiful and poisoned in their beauty... A film about an artist, but also about the force of mankind. – Züritipp
Rating
Overall rating
Contents
Entertainment value
Scientific & journalistic quality
Transfer of a momentum
Picture, music, craftsmanship
---