Love Flows
Connecting Fish, Rivers and People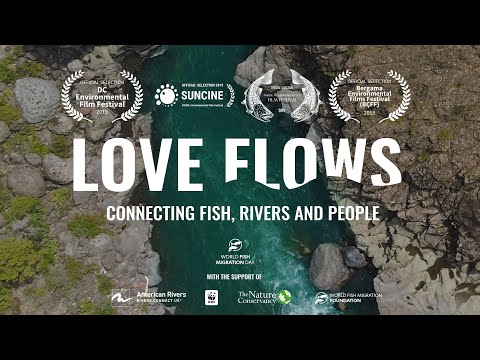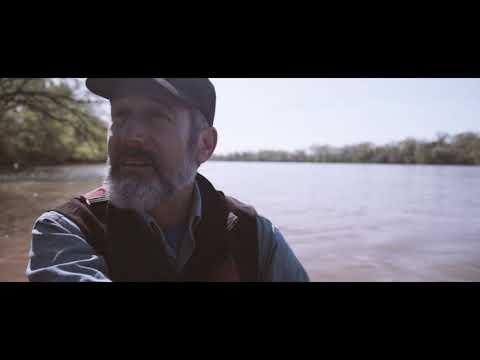 Official film description
Once upon a time, massive fish migrations were observed every year around the globe. Civilizations and wildlife revolved around these natural wonders and depended on them for survival. For millennia, we have relied on rivers as a source of food, recreation and energy. Unfortunately, many of these natural, free-flowing rivers have deteriorated as generations pass. "Love Flows" brings to life the challenges that voiceless rivers and fishes face against threats but more importantly, what we are doing to help improve the situation. It captures the growing passion of thousands of people from across the globe that join together to celebrate their love and work for rivers and fishes.
One of the biggest threats to healthy rivers are dams. Dams block the flow of rivers, the passage of fish, and interrupt the health and ecology of our freshwater systems. These barriers have massive effects on the survival of migratory fish but the tide is turning, and we are starting to bring these rivers and fish populations back. Now, citizens around the world are becoming activated to help restore these rivers that are the life sources of our planet.
Technical information and screening rights...
Director(s):
Francisco Campos-Lopez
Script:
Francisco Campos-Lopez, Joshua Royte
Production:
Magen Entertainment
Actors:
Joshua Royte, Zeb Hogan, Kathy Hoverman, Bob Irvin, Jasper Pääkkönen, Michele Thieme, Jamie Brunkow, Nat Gillespie, Craig Goodwin
Year:
2019
Duration:
35 min
Our age recommendation:
16
Language (audio):
English
Language (subtitles):
English, Italian, Spanish, Dutch
Country of origin:
United States
Shooting Locations:
United States
Screening rights:
Magen Entertainment ()
More information...
Links & documents
Attachements
Availability...
This film can be watched for free at the top.
Further reviews
"This film puts out a message of real hope. Freshwater fish populations have declined alarmingly over the last two centuries, but now we're starting to see that we have it in our power to bring them back." – Jeremy Wade, Host of River Monsters and Mighty Rivers TV series (Animal Planet/Discovery/ITV)
---