Love & Bananas
An Elephant Story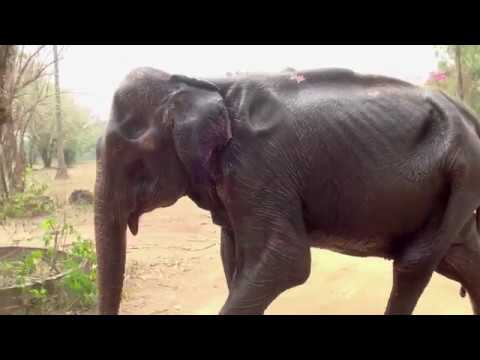 Official film description
Ashley Bell and a team of elephant rescuers led by world renowned Asian elephant conservationist Lek Chailert, embark on a daring 48-hour mission across Thailand to rescue a 70-year old captive blind Asian elephant and bring her to freedom.
Notes on the film
The film is very emotionally staged.
Technical information and screening rights...
Director(s):
Ashley Bell
Script:
Ashley Bell
Production:
Ashley Bell, John McCarthy, Ross Dinerstein
Music:
Ian Hultquist, Sofia Hultquist
Actors:
Ashley Bell, Lek Chailert
Year:
2018
Duration:
75 min
Our age recommendation:
14
Language (audio):
English
Country of origin:
United States
Shooting Locations:
Cambodia, Thailand
Screening rights:
Abramorama ()
More information...
Links & documents
Attachements
Availability...
You can also view it for a fee at:
Further reviews
---