Lost Springs
An Artist's Journey into Florida's Abandoned Springs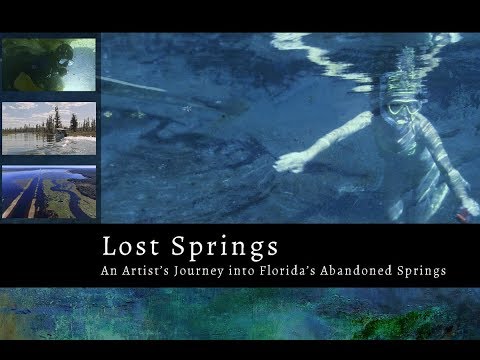 Official film description
Experiencing a landscape scarred and abandoned by government failure, an artist must come to grips with the impending loss of her subject matter: a collection of majestic freshwater springs exposed only for a short time before being smothered and forgotten beneath waters held back by an aging and purposeless dam.
Technical information and screening rights...
Director(s):
Matt Keene
Script:
Matt Keene
Production:
Pallet House Pictures, Aquiferious, Karen Chadwick, Jim Draper
Music:
Audiosocket & Filmstro
Actors:
Karen Chadwick, Margaret Ross Tolbert, Erika Ritter, Lisa Rowe Rinaman, Dr. Robert Knight, Lars Andersen, Tom Morris, Mark Long, Dr. Peggy Macdonald, Dr. Steve Noll
Year:
2018
Duration:
39 min
Our age recommendation:
12
Language (audio):
English
Country of origin:
United States
Shooting Locations:
United States
Screening rights:
Matt Keene ()
Availability...
This film can be watched for free at the top.
---