Land Grabbing
The global race for farmlands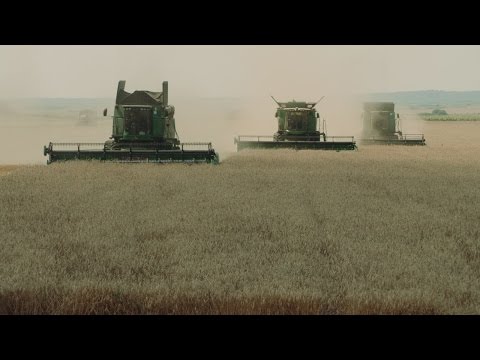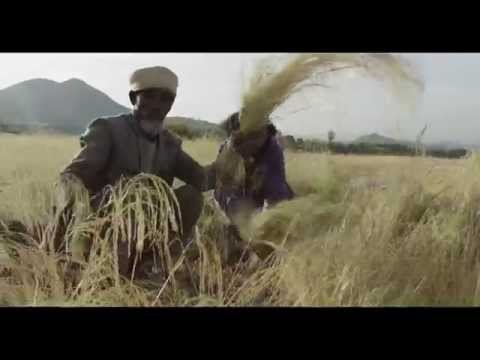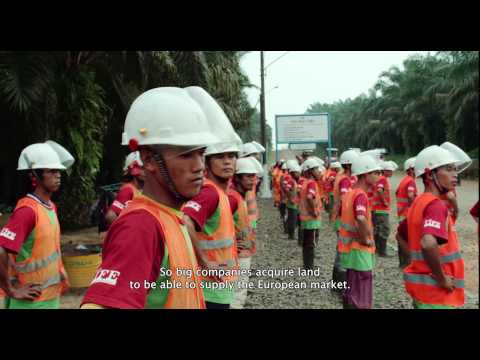 Official film description
Farmland is becoming more and more valuable and scarcer. Every year we lose about 12 billion hectares of farmland through soil sealing. After the financial meltdown in 2008 the global financial capital discovered the business segment of global farmland. Through land grabbing the rich of the world want to secure access to the world's most important resources. Consequently, instead of farmers, profit is put before soil. If we don't stop the raids, we will destroy our livelihood.
"Land Grabbing" portrays both investors and their victims. Their self-image could not be more different. They speak of healthy economics, of safeguarding food supply and of prosperity for all. The others tell about eviction, enslavement and the loss of their economic base.
"Land Grabbing" narrates the consequences in big pictures. Soils have been levelled on a grand scale for GPS-controlled machines, the consumption of water, chemicals and energy is enormous in the agricultural industry. For each energy unit used in industrial farming, only three energy units can be harvested, with smallholder agriculture it is seven times the amount – 23 energy units.
"Land Grabbing" shows the dimensions. An area half the size of Europe has already been snapped up, farmers and indigenous peoples have had to yield. Instead of growing food for the region, the farmland is used for large-scale production for the markets of prosperous countries.
"Land Grabbing" tells us what this has to do with us. It is the EU programs which lead to mega plantations for green fuel and sugar production. And it is with development aid money from Austria the superrich hedge their investments.
"Land Grabbing" causes a stir, gives food for thought and inspires direct action. Resistance against "land-grabbing" is getting stronger and louder.
Notes on the film
Topics: land grabbing, agricultural economics, rainforest, EU assistance programmes, palm oil, bio-fuels, colonialism
School subjects: politics, religion, ethics, geography, economics, biology
The film is well worth watching as it deals with an important and dramatic issue.
It shows that many products contain palm oil - unfortunately not very detailed which makes it difficult to take action. We would have welcomed a greater focus on options for action.
In addition, the film does not deal with the WWF's "Roundtable of Sustainable Palmoil Production"-label which is heavily criticized, but appears to offer sustainable solutions. The film rather approaches social aspects than ecological correlations (climate, toxics, soil, animals).
The figures and facts are not verifiable and made us sceptical (possibly strong simplifications).
The film is perhaps the only one to show the palm oil harvest and the palm oil production.
Further reviews
A memorable, visually stunning and unmissable film. – SWR
Everyone tries to make profits on land. And so the most powerful passages are those, in which the objective and profit-oriented statements from agricultural managers are contrasted with the statements from traditional farmers. – Tagesspiegel
Three cameramen provide pictures about monocultures, harvesters and markets for wealthy countries that are just as impressive as depressing. No accusations - the film makes correlations visible and understandable. – Hans Gerold, Westfälische Nachrichten
In calm but stunning pictures, Kurt Langbein's and Christian Brüser's documentary "Land Grabbing" tells five stories, ....about how farmers are killed with money. An important documentary. – Eckhard Fuhr, Die Welt
Technical information and screening rights...
Director(s):
Kurt Langbein, Christian Brüser
Script:
Kurt Langbein, Christian Brüser
Production:
Langbein und Partner
Music:
Thomas Kathriner
Year:
2015
Duration:
92 min
Picture format:
16:9
Language (audio):
German, English
Language (subtitles):
German
Country of origin:
Austria
Our age recommendation:
14
Screening rights:
Autlook Film Sales () | Filmladen Filmverleih (Austria) | Movienet Filmverleih (Germany)
More information...
Links & documents
Attachements
Availability...
---