How to Change the World
The Revolution will not be organized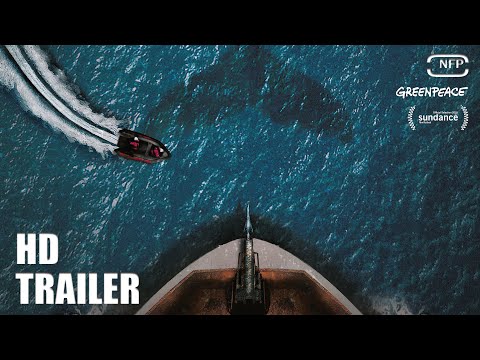 Official film description
In 1971, a group of brave young activists set sail from Vancouver in an old fishing boat called "Phyllis Cormack". Their mission: to stop President Nixon's atomic bomb tests in Amchitka, a tiny island off the west coast of Alaska. It was from these humble but courageous beginnings that the global organization that we now know as Greenpeace was born. Their vessel was captured by the US Coast guard and forced to dock in Alaska, here the team discovered the multitude of civil protests that were sprouting up in every major Canadian city, and the atomic tests were postponed. Chronicling the fascinating untold story behind the modern environmental movement, this gripping film tells the story of eco-hero Robert Hunter and how he, alongside a group of like-minded and idealistic young friends in the '70s, would be instrumental in altering the way we now look at the world and our place within it. Armed only with a 16mm film camera, the group realized the importance of journalistic reportage and began documenting many of Greenpeace's protest actions.
For his gripping documentary "How to Change the World", director Jerry Rothwell was allowed access to use a huge archive of incredible, previously unpublished film footage.
Rating from our film jury
"How to Change the World" caused a divided response from our film jury.
The film sets a positive example and shows how a small group of people can make a big difference and change the world for the better. However, it focuses very much on the group and the conflicts between the members and thus wants to be understood more as a portrait of the founding figures than as an environmental documentary film.
The jury found the film to be emotionally and mentally stimulating and praised the depth and quality of the observation. It arouses compassion and esteem for other living beings and impresses with unique, never before seen pictorial material and is technically convincingly implemented.
Technical information and screening rights...
Director(s):
Jerry Rothwell
Script:
Jerry Rothwell
Production:
Met Film Production, Insight Production, Al Morrow
Music:
Lesley Barber
Actors:
Bob Hunter, Bill Darnell, David Garrick, Bobbi Hunter, Emily Hunter, Will Jackson, George Korotva, Myron MacDonald, Rod Marining, Patrick Moore, Ron Precious, Paul Spong, Carlie Truman, Paul Watson, Rex Weyler, John Cormack
Year:
2015
Duration:
69 min
Our age recommendation:
14
Language (audio):
English
Language (subtitles):
Spanish, Portuguese
Country of origin:
Canada, United States
Shooting Locations:
Canada, United States
More information...
Links & documents
Attachements
Availability...
You can also view it for a fee at:
Further reviews
Poetically descriptive. – Variety
A real-life thriller with larger-than-life heroes. – The Huffington Post
Rating
Overall rating
Contents
Entertainment value
Scientific & journalistic quality
Transfer of a momentum
Picture, music, craftsmanship
---