Ghost Of The Mountains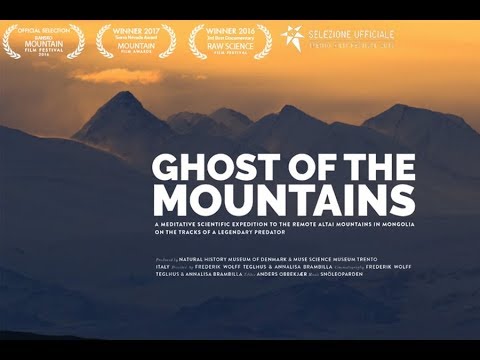 Official film description
A rare photo of a snow leopard from northwestern Mongolia in 2014 ignites a Danish-Italian research expedition to the remote Silkhem B. national park.
Rasmus and Francesco, two naturalists with expertise in the field of camera trapping are taken on to install 50 cameras in the park, and collect images of the snow leopards. However, the two naturalists will first have to deal with the daily life together with the rangers and the families of shepherds who accommodate them during their stay, and the impact of livestock in the national park.
Technical information and screening rights...
Director(s):
Frederik Wolff Teglhus, Annalisa Brambilla
Script:
Troels Kahl
Production:
Anders Drud Jordan
Music:
Snöleoparden
Actors:
Rasmus Gren Havmøller, Francesco Rovero, Jukhan Mergenbai, Nurka Nurgajaiv, Claudio Augugliaro, Khairt Amangeldi, Claudio Groff
Year:
2016
Duration:
43 min
Our age recommendation:
12
Language (audio):
English, Italian, Mongolian
Language (subtitles):
English, Italian
Country of origin:
Denmark
Shooting Locations:
Canada, Mongolia
Screening rights:
Natural History Museum of Denmark ()
Availability...
This film can be watched for free at the top.
Further reviews
---