Frisch auf den Müll
A film about global food waste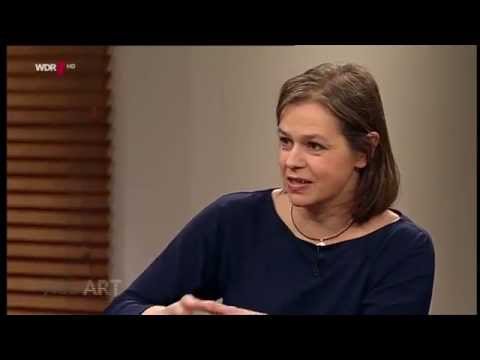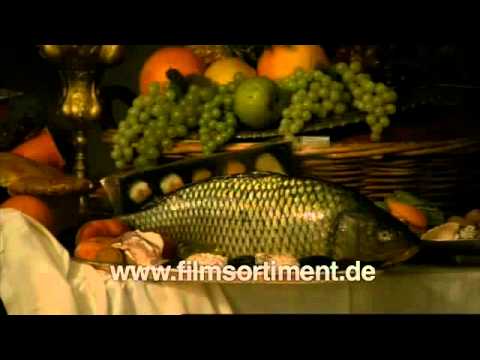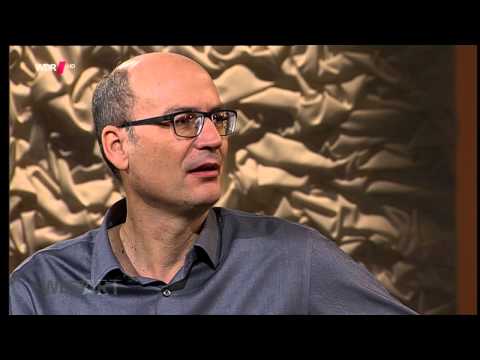 Official film description
More than half of our food lands in the dump! Most of it on the way from the farm to the store before it ever reaches our dining-room table: every other head of lettuce, every other potato, and one bread in five. In Europe alone, up to 100 million tons of food are thrown away year after year. That's equivalent to about 3,000,000 truckloads each year – the queue would be as long as the equator – lorries one time around the world!
On a quest to find the causes Valentin Thurn speaks with supermarket managers, bakers, wholesale market inspectors, ministers, farmers and EU politicians. Everything is supposed to be available at all times, supermarkets constantly have the entire range of wares on offer, the bread on the shelves has to be fresh until late in the evening, strawberries are in stock the year round. And everything has to look just right: one withered leaf of lettuce, a crack in a potato or a dent in an apple – the goods are sorted out right away. Containers of yogurt land in the bin as early as six days before the 'sell by' date has expired.
The very fact that half of the food already produced turns into trash has a disastrous effect on the world climate. Agriculture devours huge amounts of energy, water, fertilizers and pesticides. It is clearcutting the rain forest, and in sum total responsible for more than a third of greenhouse gases. But there are other ways to get there, too: Director Valentin Thurn finds people all over the globe who are trying to put a stop to this incredible waste: so-called 'dumpster divers' who rescue food from supermarket dumpsters, supermarket managers who convince their clientele to buy products that are less harmful to the climate, consumer associations that bring farmers directly together with customers. Small steps, yet ones that could make a lot happen: If we, the people living in industrial countries, were to reduce the waste of food by merely half, that would have the same effect on the world climate as if we refrained from half the cars.
Notes on the film
Educational short version of "Taste The Waste".
More than half of our food lands in the dump – in Germany alone, we talk about 20 million tons per year. What is the reason for edible food to be thrown away? And what impact does this throwaway mentality have on climate for example? Filmmaker Valentin Thurn is seeking for answers.
The short version (29 minutes) of the film is called "Essen im Eimer".
Rating from our film jury
Selected for the Films for the Earth Festival 2014.
The film conveys relationships well and shows connections to one's own life in an impressive way!
With interesting interviews, good journalistic performance and documentary quality, the film shows some possibilities and examples for improvement. Due to its high relevance, the reference to the livelihood and ecological basis is clearly defined.
"Frisch auf den Müll" is an entertaining and emotionally stimulating film documentary with many empirical examples coupled with a clear transfer of knowledge, facts and connections, whereby the influence of mankind on earth and life is well displayed.
The film not only touches emotionally, but also speaks to self-responsibility and sends a clear message in terms of willingness to act and initiative.
Furthermore, "Frisch auf den Müll" has a clear logical structure and good references to the information content and content reference of used pictures and scenes.
Technical information and screening rights...
Director(s):
Valentin Thurn
Script:
Valentin Thurn
Production:
Valentin Thurn, Astrid Vandekerkhove
Music:
Pluramon
Actors:
Jörn Franck, Michael Gerling, Sylvain Sadoine, Felicitas Schneider, Stephan Grünewald, Thomas Pocher, Hanna Poddig, Friedrich Wilhelm Graete zu Baringdorf, Gerhard Liebe, Roger Walte, Ilse Aigner, Karl Schmitz, Timothy Jones, John Scullan, Tony Apfelbaum, José Vinas, Arnaud Langlais, Véronique Abounà Ndong, Roland Schüren, Thorsten Budde, Martin Hofstetter, Hilaire Tsimi Zoa, André Foka, Joachim von Braun
Year:
2010
Duration:
43 min
Picture format:
16:9
Our age recommendation:
12
Language (audio):
German
Country of origin:
Germany
Shooting Locations:
Germany, Austria, France, United States, Cameroon
Screening rights:
Filmsortiment.de (Germany)
More information...
Links & documents
Attachements
Further reviews
The film fosters a debate in Germany that is overdue. – Klaus Töpfer (Welthungerhilfe)
The trash thriller. – Tagesspiegel
Thurn's film avoids a moralizing undertone and describes with great calm the disturbing waste of food in the western world. Cleverly assembled from many small interview episodes and snapshots, Thurn succeeds in a complex documentation. – Süddeutsche Zeitung Online
... shows unperturbed, but impressively, how our systematic waste of food drives poorer states into hunger. […] What distinguishes him is his proposals for solutions, not idealistic […], but pragmatic. – Die Welt
Rating
Overall rating
Contents
Entertainment value
Scientific & journalistic quality
Transfer of a momentum
Picture, music, craftsmanship
---