Earthlings
Make The Connection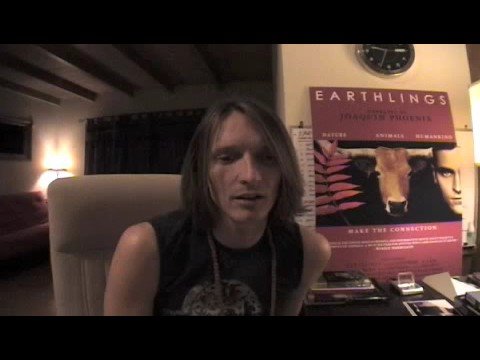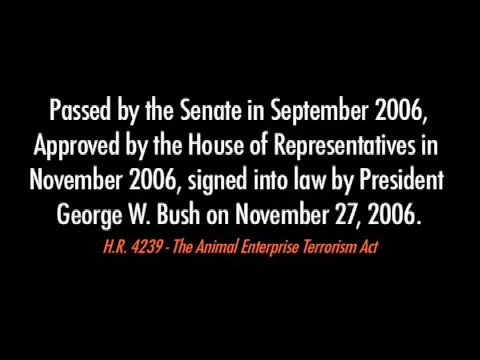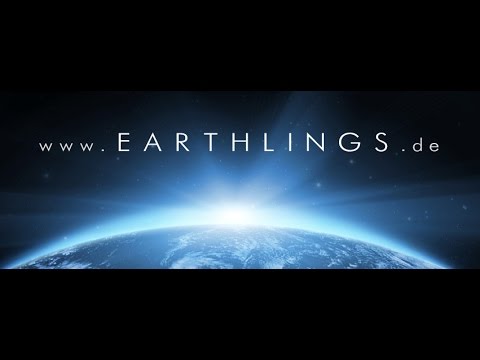 Official film description
Narrated by Academy Award nominee Joaquin Phoenix (Walk the line, Gladiator), Earthlings is a feature-length documentary about humankind's absolute economic dependence on animals raised as pets, food, clothing, entertainment and for scientific research. Using hidden cameras and never-before-seen footage, Earthlings chronicles the day-to-day practices at some of the largest industries in the world, all of which rely entirely on animals for profit. Powerful, informative and thought-provoking, Earthlings is by far the most comprehensive documentary ever produced on the correlation between nature, animals and human economic interests.
Notes on the film
IMPORTANT: THIS FILM IS NOT SUITABLE FOR CHILDREN OR SENSITIVE PEOPLE AND ONLY CONDITIONALLY FOR PUBLIC SCREENINGS!
"Earthling" is an extremely shocking and disturbing film. It is not uncommon for viewers to vomit and cry during the screening and to suffer sleepless nights afterwards. Nevertheless, we have decided to list it here. It is one of the most important films we know, and it shows, without any filter or sense of obligation to the truth, the relationship humankind has to the 'resource' called animals. The film is deeply shocking and full of unbearable suffering. Many of the images have never been seen before, not even in other films about atrocities to animals such as The Cove. However, everyone we know who has seen the film was thankful to have done so. "Earthling" is neither sensationalist nor activist in its approach, and it is not deliberately shocking. The wonderful soundtrack (Moby) seeks to make the barbarism more bearable. The film is unhurried, leaves the audience time to think and is well structured.
DVDs (to pass on to family and friends!) are on sale, but the film can also be seen online.
It is essential that we ask ourselves repeatedly and in all honesty whether we treat the other inhabitants of our planet with all possible respect. This is the clear message "Earthling" conveys with uncompromising directness.
Rating from our film jury
*Not suitable for everyone, neither for families nor for schools.* "Earthlings" is full of facts, connections, intelligent and enlightening, challenging and highly relevant. An even dramaturgy plays with a clear structure by listing many empirical examples how mankind affect the planet, especially the animal world. Documentary quality, journalistic performance and information content are impressive. "Earthlings" is extremely strong in arousing responsibility, compassion, desire for action and feelings of love. The film opens up an access to the collective consciousness, where amazement and appreciation of the greater whole are at home. It leads into a strong planetary perspective and pleads an enlightened coexistence of all species. Camera work, editing and image quality are mediocre, but often not shown before, since much archive material was used. This intensely involving film and it's hardly endurable emotional effect is not possible to overcome without Moby's soundtrack.
Critical: "Earthlings" hardly differentiates whether the conditions shown are still to be found everywhere. Furthermore, it must be borne in mind that the tragedy is never far away when it comes to the use of animals in case of faults. Nevertheless, an important input on the subject of respect among earth's inhabitants.
Technical information and screening rights...
Director(s):
Shaun Monson
Script:
Shaun Monson
Production:
Shaun Monson, Nation Earth Organization, Nicole Visram
Music:
Moby
Year:
2005
Duration:
95 min
Picture format:
4:3
Our age recommendation:
18
Language (audio):
German, French, English
Language (subtitles):
German, French, English, Italian, Spanish, Polish, Russian, Hindi, Arabic, Dutch
Country of origin:
United States
Shooting Locations:
United States
Availability...
This film can be watched for a fee at the top.
Further reviews
Monumental. – Sean Karlin, Greenpeace
Viewers will never be the same. – Carly Harrill, 944 Magazine
For those who watch Earthlings, the world will never be the same. – Tom Regan (A Case For Animal Rights)
Of all the films I have ever made, this is the one that gets people talking the most. For every one person who sees Earthlings, they will tell three. – Joaquin Phoenix
Rating
Overall rating
Contents
Entertainment value
Scientific & journalistic quality
Transfer of a momentum
Picture, music, craftsmanship
---