Earth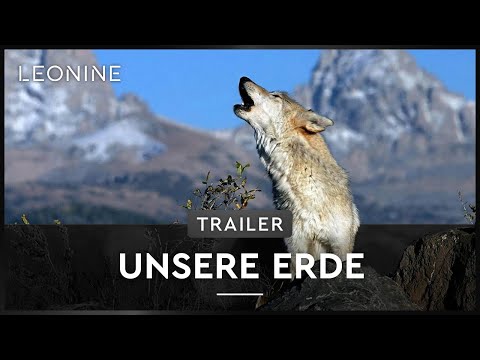 Official film description
An epic story of adventure, starring some of the most magnificent and courageous creatures alive, awaits you in "Earth". Disneynature brings you a remarkable story of three animal families on a journey across our planet -- polar bears, elephants and humpback whales. Filmed with spectacular clarity and beauty, "Earth" is both majestic and intimate as it captures rare footage of nature's wildest and most elusive animals. From the landmark Disneynature collection, "Earth" is an astonishing and heartwarming film filled with adventure, suspense and humor that will take your breath away.
No other film has attempted to capture the migration phenomena of so many species, thus telling the gripping story of the lives of polar bears, elephants and humpback whales. The production took over five years, used 40 camera teams, cut 1000 hours of film material from 200 locations in 26 countries.
The result, "Planet Earth" (BBC television and DVD series) and then the cinematic film "Earth" inspired critics and viewers alike. Since it's release it has been watched over 3.5 million times, it is considered the most successful European natural documentary of the last ten years.
Notes on the film
"Earth" is a summary in the cinema format of the equally impressive DVD-series "Planet Earth". This contains much more material e.g. about cave worlds and an extremely interesting bonus DVD about the future of the earth.
In addition, the makers added a conclusion with which they are appealing to take action against climate change.
Some of the shots shown will remain incomparable forever because the herds of animals shown have been eradicated a few years after the first recordings.
Rating from our film jury
Selected for the Films for the Earth Festival 2012.
In a very sensual, fun, and stimulating way "Earth" conveys the connection of seasons, fertility and animal migration. In a good journalistic manner it makes a strong reference to the topic of ecology, above all visually the content is absolutely novel.
"Earth" has a clear structure with an even sequence, good cut and very remarkable camera work. The unique pictures are of the highest quality, the music is an artwork in itself.
"Earth" is not full of knowledge and coherence, but touches unforgettable and inspires with a very strong planetary perspective. The film creates an unconditional admiration for life and its uniqueness, arouses strong feelings of love and it simply does you good. One feels a connection to the greater whole and the responsibility of mankind towards the whole of creation.
"Earth" is certainly a gift to mankind.
Technical information and screening rights...
Director(s):
Alastair Fothergill, Mark Linfield
Script:
Leslie Megahey
Production:
Disneynature, BBC Worldwide, Greenlight Media, Discovery Channel, BBC Natural History, Alix Tidmarsh, Sophokles Tasioulis
Music:
George Fenton
Actors:
James Earl Jones, Patrick Stewart, Ken Watanabe, Ulrich Tukur, Anggun Cipta Sasmi
Year:
2007
Duration:
95 min
Picture format:
16:9
Our age recommendation:
6
Language (audio):
German, French, English, Swiss German
Language (subtitles):
German, French
Country of origin:
Germany, United States, United Kingdom
Shooting Locations:
Screening rights:
Frenetic (Switzerland)
More information...
Links & documents
Attachements
Further reviews
The cast is unique, the staging breathtaking and the screenplay jumps between tragedy and comedy. [...] A great spectacle for the whole family, sometimes tough but never cruel, which highlights terrible ecological evidence without slaying the audience with a message that triggers guilt feelings. – Le Parisien
Sensational film footage! – Art-TV
Earth is one of the largest and most impressive films about our planet. – Schweizer Familie
Each setting is more spectacular than the previous, an almost unreal beauty. – Télérama
From the North Pole to Antartica, the camera captures images of breathtaking beauty that are self evident of the need to protect our blue planet. One repented the moral ending, it is unnecessary and burdensome. – Le Journal du Dimanche
Rating
Overall rating
Contents
Entertainment value
Scientific & journalistic quality
Transfer of a momentum
Picture, music, craftsmanship
---