Dominion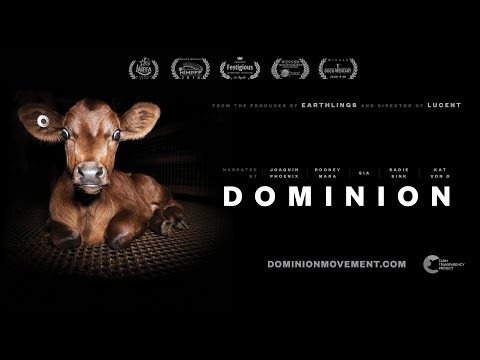 Official film description
Dominion uses drones, hidden and handheld cameras to expose the dark underbelly of modern animal agriculture, questioning the morality and validity of humankind's dominion over the animal kingdom. While mainly focusing on animals used for food, it also explores other ways animals are exploited and abused by humans, including clothing, entertainment and research.
Notes on the film
Attention: This film is not suitable for children, sensitive persons and only conditionally for public performances.
Technical information and screening rights...
Director(s):
Chris Delforce
Script:
Chris Delforce
Production:
Shaun Monson
Music:
Asher Pope
Actors:
Joaquin Phoenix, Chris Delforce, Rooney Mara, Sia, Sadie Sink, Katherine von Drachenberg
Year:
2018
Duration:
120 min
Our age recommendation:
18
Language (audio):
English
Country of origin:
Australia
Shooting Locations:
Australia
Availability...
This film can be watched for free at the top.
This film can be watched for a fee at the top.
---