Do Mixers go to Heaven?
A film about sustainability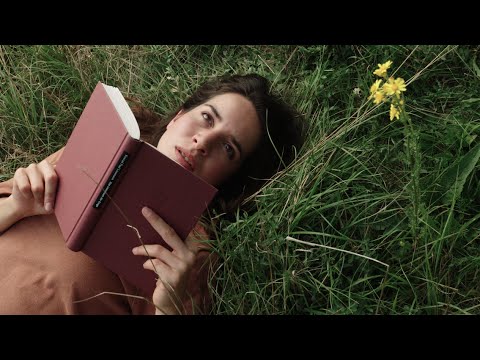 Official film description
Carmen is from Switzerland and a student in the exotic city of Thuringia. After her brand-new mixer broke down, she set off to a flea market where she discovered the legendary "RG 28", an orange-colored mixer that was produced in the GDR.
Carmen embarks on a journey to the roots of the "RG 28" and meets former employees of the (meanwhile shut down) electrical equipment factory, happy owners of the mixer, but also sociologists, collectors of everyday items and art professors. These encounters and conversations lead Carmen to the question whether it is ethically justifiable to deny our commodities what we wish for ourselves: a long life.
Notes on the film
The film clearly shows how convenient planned obsolescence for a profit-oriented economy is. Like no other film, "Do Mixers go to Heaven?" treats both our understanding of possessing, repairing, buying and trashing and the influence of our society on these understandings.
Technical information and screening rights...
Director(s):
Reinhard Günzler
Script:
Reinhard Günzler
Production:
Clip Film
Music:
Eike Hosenfeld, Erik Swiatloch, Andreas Waldheim
Year:
2017
Duration:
94 min
Our age recommendation:
16
Language (audio):
German
Language (subtitles):
English
Country of origin:
Germany
Shooting Locations:
Screening rights:
GMFilms (Germany)
More information...
Links & documents
Attachements
Further reviews
Definitely the best film title of the year! – Roderich Fabian, Bayerischer Rundfunk
Günzler's odd and poetic exploration of the complex issue of sustainability manages to break down the issues – into a handy, orange-colored mixer. – Jens Mayer, Indiekino
"Do Mixers go to Heaven?" is an extensively researched, charming documentary which takes into account many different perspectives and attempts of explanations. At its core are aspects of social importance that concern everyone. – Björn Schneider, programmkino.de
"Do Mixers go to Heaven?" is a plea for a conscious handling of products and shows how all of us can become smarter consumers. – rbb Fernsehen Stilbruch
A pet project: a documentary about the RG 28, the legendary mixer from the GDR electrical equipment company Suhl. – Thüringische Landeszeitung
A magical, profound film. – Jutta Czeguhn, Süddeutsche Zeitung
---