Dirt!
A Story with Heart and Soil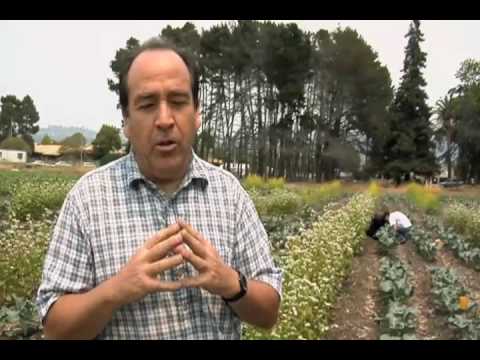 Official film description
"Dirt! The Movie" takes you inside the wonders of the soil. It tells the story of Earth's most valuable and underappreciated source of fertility — from its miraculous beginning to its crippling degradation. The opening scenes of the film dive into the wonderment of the soil. Made from the same elements as the stars, plants and animals, and us, "dirt is very much alive." Though, in modern industrial pursuits and clamor for both profit and natural resources, our human connection to and respect for soil has been disrupted. "Drought, climate change, even war are all directly related to the way we are treating dirt."
"Dirt! the Movie" — narrated by Jaime Lee Curtis — brings to life the environmental, economic, social and political impact that the soil has. It shares the stories of experts from all over the world who study and are able to harness the beauty and power of a respectful and mutually beneficial relationship with soil.
"Dirt! the Movie" is simply a movie about dirt. The real change lies in our notion of what dirt is. The movie teaches us: "When humans arrived 2 million years ago, everything changed for dirt. And from that moment on, the fate of dirt and humans has been intimately linked." But more than the film and the lessons that it teaches, "Dirt! the Movie" is a call to action.
Further reviews
… a humorous and substantial look into the history and current state of the living organic matter that we come from and will later return to. – Stephen Hinton (The Humanitarian Water and Food Award)
An invigorating look at an invaluable substance we take for granted. – Kenneth Turan, Los Angeles Times
…an uplifting story about people from all walks of life who are striving to renew our relationship with the ground beneath our feet. – Shannon L. Bowen for The Hollywood Reporter
Technical information and screening rights...
Director(s):
Bill Benenson, Gene Rosow
Production:
Bill Benenson, Gene Rosow, Common Ground Media, Eleonore Dailly
Music:
Jorge Corante
Actors:
Sebastiao Salgado, Vandana Shiva, Jamie Lee Curtis, Wangari Maathai, Lélia Wanick Salgado, Bill Logan, Fritjof Capra, John Todd, Gary Vaynerchuk, Janine Benyus, Miguel Altieri, Jeremy Narby, Paul Stamets, Andy Lipkis, Bob Cannard, Kevin Rowell, Marisha Farnsworth, Jeannette Armstrong, David Orr, Sebastião Salgado, Wes Jackson
Year:
2009
Duration:
86 min
Picture format:
17:9
Language (audio):
English
Language (subtitles):
English
Country of origin:
United States
Shooting Locations:
France, Brazil, India, Argentina, United States
Our age recommendation:
16
More information...
Availability...
---