Die 4. Revolution - Energy Autonomy
Energy Autonomy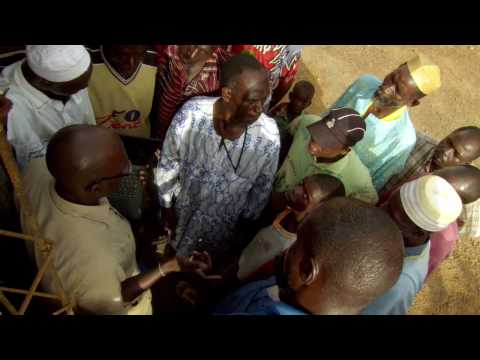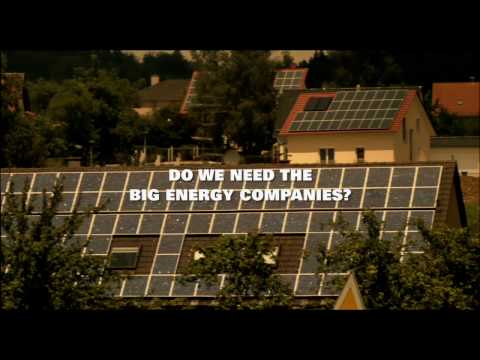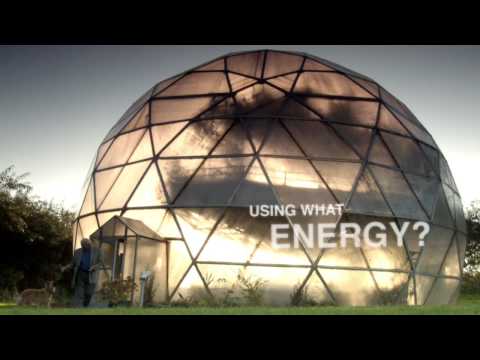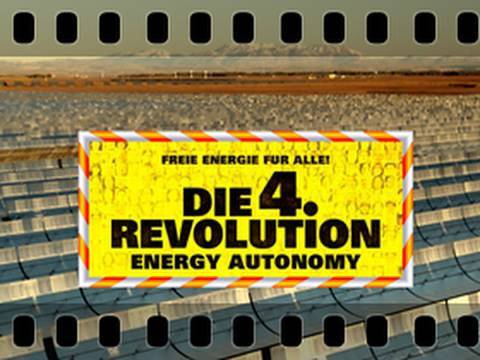 Official film description
This painstakingly produced documentary film calls for an energy shift away from fossil and nuclear fuels to renewables. The captivating vision is for a global community whose energy supply is 100 percent provided by renewable sources – available for everyone, affordable and clean. A global restructuring can begin, resetting the balance of power and more fairly distributing capital.
As it journeys around the world, the film observes the life and work of ten individuals who are united by one goal: Energy Autonomy. Fechner and his team travel with prominent individuals and speak with leading managers, mothers in Africa, bankers and ambitious activists around the globe. Solutions emerge as the film unveils impressive photos and clear statements; it causes the viewer to think further and act and has already become more than just a film. It's a movement.
Germany's most successful cinema documentary of the year.
Notes on the film
"The 4th Revolution" is very suitable for major events, upper secondary school classes, universities and company training courses. But it's also suitable for private use as a 'sharing DVD' (to be passed on to family and friends).
Moving and involving, it goes down well with viewers. It is suitable for an audience that is not very familiar with the concept of "sustainability" and appreciates positive and inspiring material. However, those who are better informed will quickly realise that, in real life, some things are more challenging and more difficult to put into practice than shown in the film.
Europe's most important campaigner for a switch to renewable energy, Hermann Scheer, died in 2010. But with "The 4th Revolution", he has left a legacy of his work. For this reason alone, it is well worth watching.
This film came into being in an unusual way, financed by sponsoring and many one-off donations. Distribution in Switzerland, Germany and Japan was promoted by NGOs and dedicated volunteers, not by the established film industry and cinemas. Nevertheless, it is among the most watched documentaries in the German-speaking world.
Rating from our film jury
Selected for the Films for the Earth Festival 2012.
"The 4th Revolution" is enjoyable, sensuous and stimulating on both the emotional and intellectual levels. It gives an accurate picture of many interconnections, some of which have rarely been recognised, and shows how they relate to our own environment. It also features refreshing, interesting interviews.
Carl-A. Fechner's inspiring film is very moving and motivational. He involves the audience by offering many practical examples and teaches responsibility. The film offers a global perspective, is directly related to our own lives and existence, and it gives a clear impression of our impact on our planet.
Technical information and screening rights...
Director(s):
Carl-A. Fechner
Script:
Carl-A. Fechner
Production:
Tanja Meding, Carl-A. Fechner, fechnerMEDIA, fechnerMedia
Music:
Natalia Dittrich
Actors:
Elon Musk, Matthias Willenbacher, Hermann Scheer, Bianca Jagger, Maximilian Gege, Zhengrong Shi, Maria Skyllas-Kazacos, Preben Maegaard, Ibrahim Togola, Fatih Birol, Muhammad Yunus, Dipal Barua, Jan-Olaf Willums
Year:
2010
Duration:
83 min
Picture format:
16:9
Our age recommendation:
12
Language (audio):
German, English
Language (subtitles):
Japanese, German, French, English, Spanish, Polish, Portuguese, Romanian, Dutch
Country of origin:
Germany
Shooting Locations:
Germany, Denmark, France, Brazil, China, Norway, United States, Spain, Bangladesh, New Zealand, Mali
More information...
Links & documents
Attachements
Availability...
Buy DVD
You can also view it for a fee at:
Further reviews
Since when does environmental protection look so attractive? It could well be that this film will truly start a revolution. – SPIEGEL online
Finally a documentary that does not work with the moral club, but shows that there is enough energy for everybody. Accessible. Affordable. Clean. – TitelThesenTemperatement ARD
A pleasant truth. Six out of six stars. – Kino-Zeit.de
Perfectly executed documentary film. – Financial Times Germany
Exciting, enlightening and encouraging. – Stern
The film picks up where "An inconvenient Truth" left off... – Carl A Fechner
Rating
Overall rating
Contents
Entertainment value
Scientific & journalistic quality
Transfer of a momentum
Picture, music, craftsmanship
---