Das System Milch
The Truth about Milk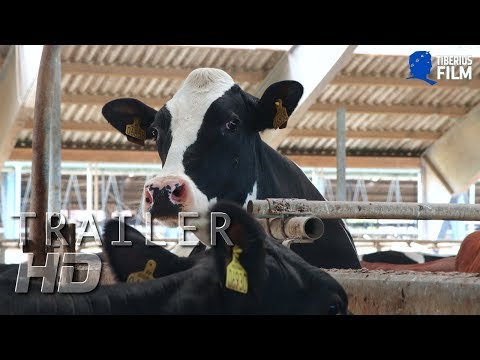 Official film description
Milk is big business. Behind the seemingly innocent drink is a multi-billion-dollar industrial network. Profit is made at the expense of the environment, animals, people and our health. The "Das System Milch" is a cinematic journey across several continents that clears up prejudices and points out solutions.
The picture of happy cows shines on almost every milk package, but reality has long since changed. Dairy cattle farming has become a multi-billion dollar industry, which ensures that milk consumption worldwide is constantly increasing. The documentary film "Das System Milch" takes a look behind the scenes of the dairy industry, highlights the consequences for people, animals and the environment and shows what responsibility politics and consumers bear in a globalized world. The renowned South Tyrolean documentary film director Andreas Pichler has already received many awards for his work, including the Grimme Prize for "Call Me Babylon" in 2004 and a Grimme Prize nomination for "The Path of the Warrior". In 2015, he received the Franco-German Journalist Award for "Europe for Sale".
Notes on the film
A well made film about the dairy industry, which changes the view of one's own milk consumption. Environmental impacts are mentioned, albeit marginally.
Technical information and screening rights...
Director(s):
Andreas Pichler
Production:
Eikon Media GmbH, Miramonte Film, Christian Drewing
Music:
Gary Marlowe
Actors:
Peder Tuborgh, Aart Jan Van Triest, Johannes Isselstein, Walter Willet
Year:
2017
Duration:
90 min
Our age recommendation:
14
Language (audio):
German
Country of origin:
Germany
Shooting Locations:
Germany, Denmark, China, Netherlands, Italy, Belgium, Senegal
Screening rights:
Tiberius Film GmbH ()
More information...
Links & documents
Attachements
Availability...
Buy DVD
You can also view it for a fee at:
Further reviews
This impressive documentary shows the machinations of the global dairy industry and their consequences for animals, environment and people. – Utopia
Rural idyll is a thing of the past - the business with milk is tough. – HANDELSBLATT.COM
After the 95 minutes of exciting facts and stories of different likeable characters, you are really aware and have no appetite for your latte macchiato anymore. – UNICUM.de
---