Crowded Out
The story of overtourism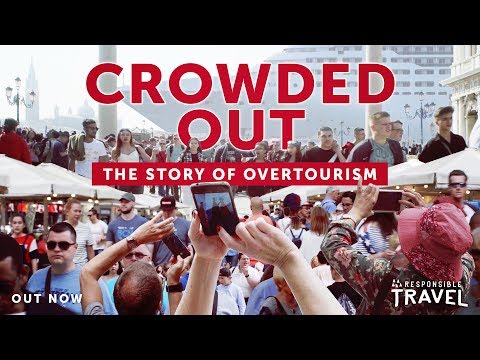 Official film description
A documentary claims that the problem of mass tourism has reached a critical point. "Crowded Out: The Story of Overtourism" appears at the beginning of another tense summer between locals and tourists, and just a few weeks after the Wall Street Journal described tourism as a "global setback.
Technical information and screening rights...
Director(s):
Beth Walker
Production:
Responsible Travel
Actors:
Harold Goodwin, Alessandro Bressanello, Caterina Borelli, Marianna Purisiol, Justin Francis, Mirella Rivero, Rebecca Johnson, Fabiola Mancinelli, Thomas Egli, Elisabeth Becker, Megan Epler Wood
Year:
2018
Duration:
23 min
Our age recommendation:
8
Language (audio):
English
Country of origin:
United Kingdom
Shooting Locations:
Italy, Indonesia, Thailand
Screening rights:
Responsible Travel ()
Availability...
This film can be watched for free at the top.
---