Climate Warriors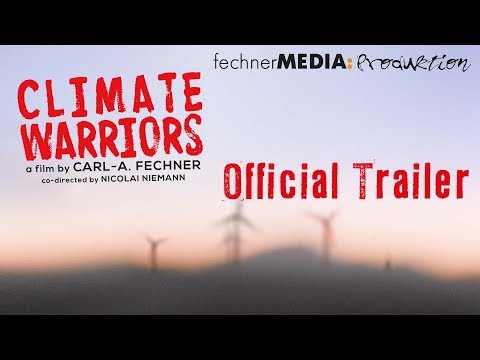 Official film description
Let's talk about the future of our planet: Strong voices, committed personalities, convincing energy solutions and revolutionary politicians such as Arnold Schwarzenegger and Bernie Sanders have their say in "Climate Warriors". A unique film documentary that motivates everyone to become part of the climate warrior movement.
Technical information and screening rights...
Director(s):
Carl-A. Fechner
Production:
Carl-A. Fechner, fechnerMEDIA, fechnerMedia, Nicolai Niemann
Music:
Gerhard Daum
Actors:
Carl-A. Fechner, Elon Musk, Arnold Schwarzenegger, Peter Smith, Donald Trump Jr., Hans-Josef Fell, Claudia Kemfert, Reiner Mangold, Stephan Rammler, Martin Randelhoff, Amir Roughani, Xiuhtezcatl Martinez, Nikki Silvestri, Erwin Edy Kraus, Franz Josef Tradt, Joylette Portluck, Bill Peduto, Kyla Peck, Michaela Mujica-Steiner, Bernie Sanders
Year:
2017
Duration:
86 min
Our age recommendation:
16
Language (audio):
English
Country of origin:
Germany, United States, Belgium
Shooting Locations:
Germany, France, United States, Bangladesh, Ukraine
Screening rights:
fechnerMEDIA () | W-Film (Switzerland, Germany, Austria)
More information...
Links & documents
Attachements
---