Bottled Life
The Truth about Nestle's Business with Water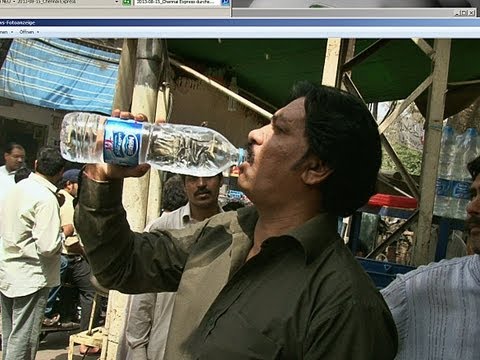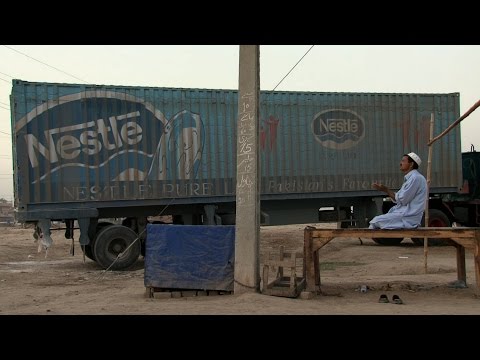 Official film description
Do you know how to turn water into a billion-dollar business?
In Switzerland there's a company which has developed this trick to perfection - Nestlé. This company dominates the global business in bottled water. Swiss journalist Res Gehringer has investigated this money-making phenomena. Nestlé refused to cooperate, on the pretext that it was 'the wrong film at the wrong time'. So Gehringer went on a journey of exploration, researching the story in the USA, Nigeria and Pakistan. His journey into the world of bottled water reveals the schemes and strategies of the most powerful food and beverage company on our planet.
Notes on the film
The film is excellently made, but it lacked relevant benchmarks to the figures presented. How much water does agriculture need? How much water flows down a river? How much of it does Nestlé take out? How much do Coca Cola and Pepsi take out? This made it difficult to form an opinion about or gain a picture of the relevance of what it presents.
Technical information and screening rights...
Director(s):
Urs Schnell
Script:
Urs Schnell, Res Gehriger
Production:
Urs Schnell, Max Karlsson, Mette Gunnar
Music:
Ivo Ubezio
Actors:
Res Gehriger, Peter Brabeck, Hanspeter Müller
Year:
2011
Duration:
90 min
Picture format:
16:9
Our age recommendation:
16
Language (audio):
German, French, English
Language (subtitles):
German, French, English
Country of origin:
Switzerland, Germany
Shooting Locations:
United States, Pakistan, Nigeria
Screening rights:
Frenetic (Switzerland) | Thimfilm (Austria)
More information...
Links & documents
Attachements
Further reviews
PR disaster for a transnational [...] not a one-sided film. – Schweizerische Depeschenagentur sda
"Bottled Life" shows how heavy-handed Nestlé is when it comes to the global business of bottled water. – Romeo Regenass, Tagesanzeiger
This documentary sheds light on the questionable water business operated by the Vevey-based company. – Blick
---