Baraka
A world beyond words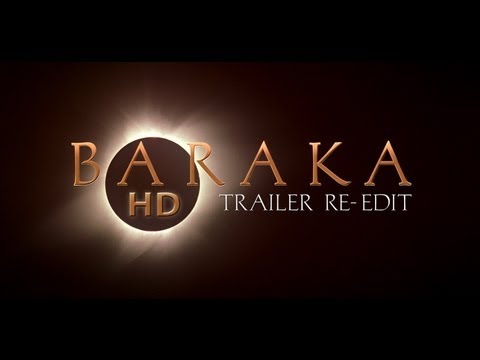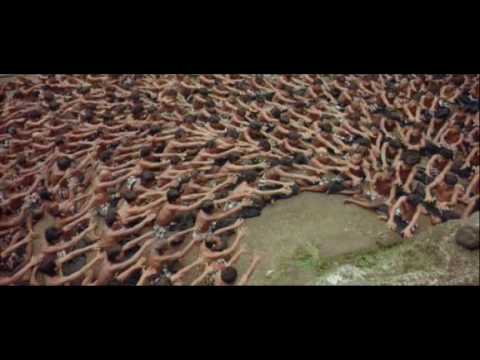 Official film description
Baraka is a non-narrative visual poem addressing, according to director Ron Fricke, "humanity's relationship with the eternal." The title means "breath of life" or "a blessing" and the film unfolds into a tapestry of global images shot over 13 months in 24 countries, comparable to, but far more ambitious than Koyaanisqatsi (1983) which Fricke also wrote, edited and photographed. Like Bernardo Bertolucci's similarly meditative Little Buddha (1993), Baraka was designed as a powerful audio-visual experience, one of a handful of films made in the 1990s to revive the immensely cinematic 70mm process.
Filled with staggeringly beautiful vistas which are striking, rich in detail and immaculately composed, the screen is complemented by an immersive Dolby Digital soundtrack fusing natural sounds with a haunting world music score. (At one point composer Michael Stearns combines Japan's Kodo Drummers, a Scottish bagpipe ensemble and a Tibetan water music orchestra.) Baraka encourages the audience to think or be entranced, and depending on mood and circumstance it can enthral or bore. With its epic, trans-human scale, vast formal grandeur, depersonalised abstraction, startling juxtapositions and avowed ambition to be the ultimate non-verbal film, Fricke has created a visionary experience akin to 2001: A Space Odyssey.
Notes on the film
"Baraka" - meaning "a blessing" in the language of the Sufis' - is a calm and nonverbal film containing overwhelmingly beautiful pictures.
"Baraka" shows the life on earth from different perspectives. The film has a meditative and uplifting character.
A behind-the-scenes special reveals the producer's intention to shoot the film and invites to watch the film from this perspective. The film allows a sensory and emotional access to different ways of living as well as to illuminate the human relationship to eternity.
Related movies: Koyaanisqatsi, Powaqqatsi, Anima Mundi;
Rating from our film jury
A entertaining, highly stimulating film that makes us lose our sense of time and space. The film is suitable for all ages and levels of education.
In view of the content, Baraka stands out with a high documentation quality, presenting an important subject that has rarely been shown before. The film strongly refers to environment as ecological basis for life. Although "Baraka" is a non-verbal film, it explains contexts very well and shows positive perspectives.
The film focuses rather on showing the impact of human activities on our planet than imparting knowledge and information. However, "Baraka" is an emotional touching and very inspiring film. It allows to gain a planetary perspective and refers clearly to a greater whole. The film is astonishing and very powerful.
"Baraka" is quite unexciting but well structured and creates a somewhat calm atmosphere. Pictures and scenes are overwhelming and unique, cut and camerawork remarkable. The soundtrack suits perfectly and supports the film's messages in every respect.
Technical information and screening rights...
Director(s):
Ron Fricke
Script:
Constantine Nicholas, Genevieve Nicholas
Production:
Mark Magidson, Alton Walpole, Magidson Films
Music:
Michael Stearns
Year:
1992
Duration:
97 min
Picture format:
16:9
Our age recommendation:
8
Language (audio):
German, English
Country of origin:
United States
Shooting Locations:
France, Brazil, China, Tanzania , Hong Kong, India, Australia, Indonesia, Argentina, United States, Ecuador, Thailand, Egypt, Iran, Kuwait, Nepal, Poland, Saudi Arabia, Turkey, Vatican
Screening rights:
Busch Media Group (Switzerland)
Further reviews
If man sends another Voyager to the distant stars and it can carry only one film on board, that film might be "Baraka." It uses no language, so needs no translation. It speaks in magnificent images, natural sounds, and music both composed and discovered. It regards our planet and the life upon it. It stands outside of historical time. To another race, it would communicate: This is what you would see if you came here. Of course this will all long since have disappeared when the spacecraft is discovered. – Roger Ebert
Rating
Overall rating
Contents
Entertainment value
Scientific & journalistic quality
Transfer of a momentum
Picture, music, craftsmanship
---