Bag It!
Is your life too plastic?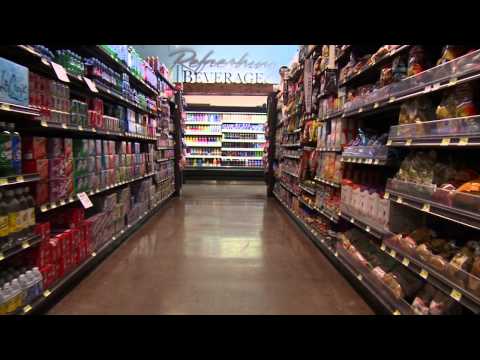 Official film description
Finished in May 2010, Bag It is currently screening on National Public Television as well as being hosted by grassroots community organizers around the world.
Try going a day without plastic. Plastic is everywhere and infiltrates our lives in unimaginable and frightening ways. In this touching and often flat-out-funny film, we follow "everyman" Jeb Berrier, who is admittedly not a tree hugger, as he embarks on a global tour to unravel the complexities of our plastic world. What starts as a film about plastic bags evolves into a wholesale investigation into plastic and its effect on our waterways, oceans, and even our own bodies. We see how our crazy-for-plastic world has finally caught up to us and what we can do about it. Today. Right now.
Notes on the film
"Bag It" focuses on the waste recycling in the U.S. and is therefore presumably rather inappropriate for public screenings in Switzerland. "Bag It" treats the same issue as Boote's "Plastic Planet". We would recommend Plastic Planet for public screenings since it contains more scientific aspects.
Rating from our film jury
"Bag It" is a very entertaining film - unfortunately, neither very intelligent nor very inspiring.
In terms of content, the film convinces primarily in explaining correlations and contexts within a highly relevant issue. By showing good interviews and taking into account different perspectives, the film draws many connections to our daily lives and offers solutions and positive examples. The journalistic research and performance are moderate, the treated issue is already known.
Even though, the impact of human activities on our natural environment is presented well, the transfer of knowledge and information on the whole is rather small.
"Bag It" is very touching, emotionally involving, motivates us to take action and raises our sense of responsibility. However, the waste recycling is handled differently in the U.S. than it is in Switzerland. Some contents therefore can not be transferred.
The film is not very entertaining but well structured, the soundtrack appropriate. The images and scenes fit well with the content. Cut and esthetic quality are moderate, the camerawork not worth mentioning.
Technical information and screening rights...
Director(s):
Suzan Beraza
Script:
Michelle Curry Wright
Production:
Suzan Beraza, Michelle Hill, Real Thing Production, Judith Kohin
Music:
Larry Groupé
Actors:
Paul Watson, Chris Jordan, Michael Braungart, Charles Moore, Annie Leonard, Frederick vom Saal, Peter Coyote, Sylvia Earle, Theo Colborn, Richard Conlin, Christine Quinn, Jared Blumenfeld, Fredric Scheer, Brady Montz, Marcus Eriksen, Erika Schreder, Elizabeth Griffin, Wallace Nichols, Scott Harrison, Linden Dahlkemper, Dan Imhoff, Shanna Swan, Beth Terry, Elizabeth Royte, Ellie Rose, Sharon Rowe, Eric Goldstein, Martin Bourque, Richard Thompson, John Klavitter, Rebecca Sutton, Sharyle Patton
Year:
2012
Duration:
78 min
Picture format:
16:9
Our age recommendation:
12
Language (audio):
English
Country of origin:
United States
Shooting Locations:
United States
More information...
Links & documents
Attachements
Further reviews
Best of Festival Jury Award – Blue Ocean Film Festival
Audience Award Best Documentary – Ashland Film Festiva
Best Environmental Sustainability Award – Reel Earth Festiva
Audience Award Best Film – Telluride Mountainfilm Festival
Audience Award Best Film – Waimea Ocean Film Festival
Best Documentary Feature – Topanga Canyon Film Festival
Audience Choice Award Best Film – Princeton Environmental Film Festival
Best Environmental Film – Sedona Film Festival
Audience Award Best Film – Flagstaff Mountain Film Festival
Special Jury Award – Wild & Scenic Film Festiva
Special Jury Award – Port Townsend Film Festival
Special Jury Award – EcoFocus Film Festival
Rating
Overall rating
Contents
Entertainment value
Scientific & journalistic quality
Transfer of a momentum
Picture, music, craftsmanship
---