AWAKE
A Dream From Standing Rock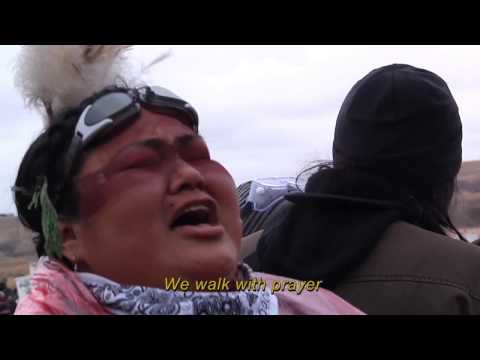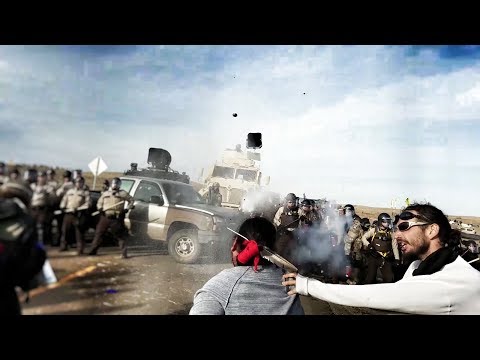 Official film description
In the summer of 2016, the Standing Rock Sioux Reservation in North Dakota became one of the most watched places on earth. The Water Protectors at Standing Rock captured world attention through their peaceful resistance. "Awake" captures the story of the Native-led defiance that forever changed the fight against for clean water, our environment and the future of our planet.
The film tells the dramatic story of the historic #NODAPL resistance at Standing Rock, where tens of thousands of activists travelled from all over to stand in solidarity with the water protectors. They protested the construction of the 3.7 billion dollar Dakota Access Pipeline (DAPL), which is purposed to carry fracked oil from North Dakota's Bakken oil fields through sovereign land, under the Missouri River - the water source for the Standing Rock reservation and 17 million people downstream.
The film is a collaboration between Indigenous filmmakers, Director Myron Dewey, Executive Producer Doug Good Feather and environmental Oscar Nominated filmmakers Josh Fox and James Spione. It is a labor of love to support the peaceful movement of the water protectors.
Notes on the film
100% of the film's proceeds will be donated to further the film's mission through the Indigenous Media Fund and the Pipeline Fighters Fund which were created by the filmmakers to support future pipeline battles and indigenous journalists.
Technical information and screening rights...
Director(s):
Josh Fox, Myron Dewey, James Spione
Script:
Josh Fox, Myron Dewey, Floris White Bull
Production:
Josh Fox, International WOW, Bold Alliance
Actors:
Kandi Mossett, Myron Dewey, Floris White Bull, Wes "Mekasi" Horineck, Oceti Sakowin Youth, Doug Good Feather, Tara Houska, Malia Hulleman, Erin Schrode, Danny Grassrope, Peji Trudell, John Bigelow, Ladonna "Brave Bull" Allard, Jordan Chariton, Sara Sidner, William Jerome, Chief Looking Horse, Dallas Goldtooth, Prolific Rapper, Cornel West, Amy Goodman, Jan Hasselman
Year:
2017
Duration:
88 min
Our age recommendation:
16
Language (audio):
English
Country of origin:
United States
Shooting Locations:
United States
Screening rights:
International WOW Company ()
More information...
Links & documents
Attachements
Availability...
This film can be watched for a fee at the top.
You can also view it for a fee at:
Further reviews
A wake-up call, in the form of a visual poem. – Indiewire
Shows how film can give voice to those who feel powerless. – Washington Post