Anthropocene: The Human Epoch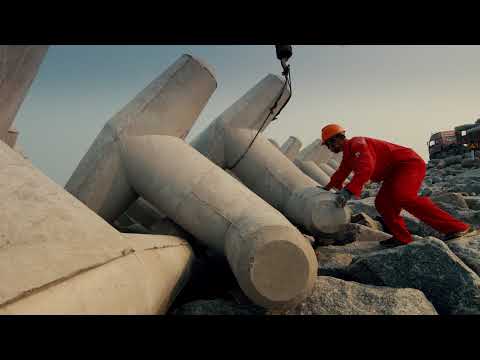 Official film description
From concrete seawalls in China that now cover 60% of the mainland coast, to the biggest terrestrial machines ever built in Germany, to psychedelic potash mines in Russia's Ural Mountains, to metal festivals in the closed city of Norilsk, to the devastated Great Barrier Reef in Australia and surreal lithium evaporation ponds in the Atacama desert, the filmmakers have traversed the globe using high end production values and state of the art camera techniques to document evidence and experience of human planetary domination.
At the intersection of art and science, "Anthropocene: The Human Epoch" witnesses in an experiential and non-didactic sense a critical moment in geological history — bringing a provocative and unforgettable experience of our species' breadth and impact.
Notes on the film
This film is part of the Anthropocene Project, which focuses on the study of human impact on Earth and is definitely a contemporary document.
Technical information and screening rights...
Director(s):
Jennifer Baichwal, Edward Burtynsky, Nicholas de Pencier
Script:
Jennifer Baichwal
Production:
Daniel Iron, Edward Burtynsky, Nicholas de Pencier, Nicholas Metivier, Nadia Tavazzani
Music:
Rose Bolton, Norah Lorway
Actors:
Alicia Vikander
Year:
2018
Duration:
87 min
Our age recommendation:
12
Language (audio):
English
Language (subtitles):
German, Chinese, Italian, Russian
Country of origin:
Canada
Shooting Locations:
Switzerland, Germany, China, Kenya, Italy, Australia, Indonesia, Russia, United States, Nigeria, Bolivia
Screening rights:
Seville International () | Mongrel Media (Canada) | Kino Lorber (United States) | Mediawan (France) | Non Stop Entertainment (Norway, Finland, Sweden, Iceland) | Against Gravity (Poland)
Further reviews
Real doomsday scenarios are mostly the domain of comic book movies these days, even if our own planet could use a superhero save or two as well. That's why it is important that films like "Anthropocene: The Human Epoch" still get made, even if its general points are familiar for those brave souls out there who still believe in science – Hollywood Reporter: by Boyd van Hoeij
The latest film is the culmination of a major body of work and it's as visually stunning and intellectually invigorating as the previous two films are. "Anthropocene", admittedly, is also a film they've made before—although they've never quite made a film on such an astonishing scale as this one. – Pov Magazin: by Pat Mullen
---