Addicted to Plastic
The Rise and Demise of a Modern Miracle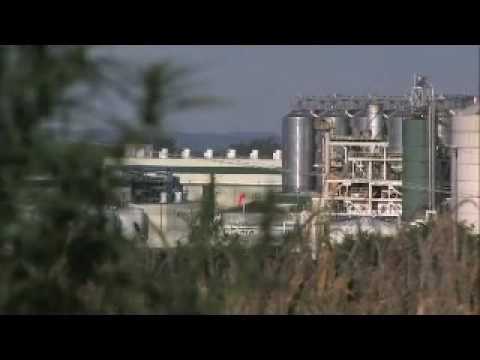 Official film description
It is impossible to go a day without using plastic. Since its invention one hundred years ago, plastic has worked its way into every corner of the globe. From the middle of the Pacific ocean where it breaks up into micro plastics and is absorbed into the food chain to the enormous mountains of garbage at landfill sites where incineration releases toxic pollutants. This documentary shows the possibilities for reuse of plastics, improving its biodegradability, and how to avoid toxic ingredients. The environmental impact of this versatile material is strongest realized at garbage dumps and toxic contaminated sites all over the world.
What is the best way to curb this hugely detrimental pollution? Are there viable solutions for the reuse of the artificial raw material, the handling of its toxic properties and the improvement of its biodegradability?
For three years, filmmaker Ian Connacher and his team traveled to 12 affected countries on five continents to conduct this research project. They discovered plastic pollution in terrifying proportions all over the world, even in the Pacific ocean. However, the interviews with scientists and experts shown in this film give a faint flicker of hope as to the future of our planet and the consumption of plastics.
Notes on the film
"Addicted to Plastic" demonstrates that the principle issue with plastic production is not a question of resources, but rather its poor degradability and the processing of the plastics through plasticizers. Plasticizers are additives that increase the viscosity. The proposed solutions, (Bioplastic, re-use of empty PET bottles) are not satisfactory because they could lead to further environmental impacts such as genetically-modified maize for biodegradable crockery, competition for food production and large international recycling supply chains.
In a classroom context, the film would certainly have to be presented with additional material to expand the principle ideas. This film is suitable for a secondary school level. It is also suitable for internal corporate screenings or bigger events.
Rating from our film jury
"Addicted to Plastic" is a humorous, realistic, quite intelligent and comprehensible film.
The highly charged issue has been well researched and allows us to draw clever connections to our daily lives. The film explains numerous correlations very clearly. Especially when talking about solutions and alternatives however, the film at times lacks credibility; in addition, some important content-related aspects are missing.
"Addicted to Plastic" is a very touching film, which appeals to our sense of responsibility by raising our awareness of the abundance we live in.
Although the information sometimes is communicated hectically, the film is logical, exciting, and varied. The quality is good, the film editing appropriate. The film music suits perfectly.
Technical information and screening rights...
Director(s):
Ian Connacher
Production:
Ian Connacher, Cryptic Moth Productions
Music:
Oliver Johnson
Actors:
Charles Moore, Frederick vom Saal, Rob Krebs, Adam Walters, Jan van Franeker, Hideshige Takada, Craig Bartlett, Henry Sullivan, Allen Jongsma, Jen Rapp, Tahreni Bwanaali, Claude Alvares, Elvis Gomes, Anita Ahuja, Timothy Hill, David Busbee, William Shotyk, Walter Kaminsky, Kevin O'Connor, Steve C. Davies, Yuko Fujihira, Iji Masatoshi, Harald Kaeb, Justin Barone, Brendan Morris
Year:
2008
Duration:
85 min
Our age recommendation:
14
Language (audio):
German, French, English
Language (subtitles):
French
Country of origin:
Canada
Shooting Locations:
Germany, Denmark, Canada, Kenya, Japan, Netherlands, India, Australia, United States
Screening rights:
Films Transit International Inc. ()
More information...
Links & documents
Attachements
Availability...
This film can be watched for free at the top.
Further reviews
A sobering must-see and needs to be shown at every educational level globally! – Dr. James M. Cervino, Gastwissenschaftler am Woods Hole Oceanographic Institute, Department Heereschemie
"Addicted to Plastic" is a journey of discovery of what happens to the various plastics we use and what we can do about them. The documentary is riveting, disturbing, and even sometimes comforting. Everyone should see this important film. – Reah Janise Kauffman, Vize-Präsidentin, Earth Policy Institute
Thought provoking and eye opening... Each segment is more revealing and provocative than the one before it. – This Magazine
Militant without being moralist, teaching without being tedious, this documentary suggests possible answers. – The New Observer
Golden Sun Award - Best International Documentary – FICMA 2009 International Environmental Film Festival, Barcelona, Spain
Audience Favourite for International Documentary – Amazonas Film Festival, Brazil
Jury Award for International Documentary – Amazonas Film Festival, Brazil
Région Île de France staff pick – Festival International du Film d'Environnement, Paris
Rating
Overall rating
Contents
Entertainment value
Scientific & journalistic quality
Transfer of a momentum
Picture, music, craftsmanship
---